Streaming up in the air with Air Transat
The airliner is aiming for a different content approach at 30,000 ft with shows like its own Basecamp travel show now being available during flights.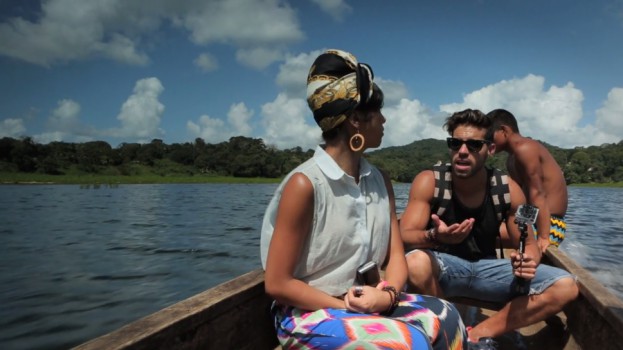 Air Transat is offering in-flight streaming via its CinePlus app — just remember to shut off those tablets and phones during takeoff.
But some of the content available via the app will be different from the movies and shows passengers can watch on the seat in front of them, as rights negotiations are different for in-flight entertainment systems and distribution on hand-held devices.
Air Transat's exclusive series produced by the airline, such as this Basecamp travel show (pictured), will be available on CinePlus, which can be downloaded in iTunes and Google Play. The airline is working with California-based content provider AMP International to arrange the entertainment offered through the app. Content will be renewed every two months.
As more airlines improve their personal entertainment offerings for coach passengers, producers and advertisers stand to benefit from the new distribution options. For example, Australian airline Qantas worked with local producers at Sydney-based Wonder Communications on a show called The Great Crusade and earlier this year picked up their web series Plonk.
From Stream Daily