Telus backs a la carte, targets Shomi at CRTC hearing
The telco said vertically integrated carriers were using programming services to show undue preference for their distribution platforms.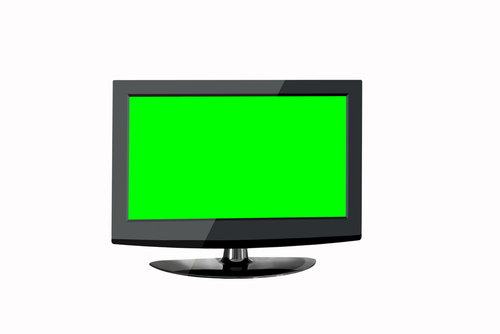 Telcom giant Telus, a major Canadian carrier with no broadcast holdings, on Friday took aim at rival vertically integrated carriers for unfairly using their programming services to advantage distribution platforms.
"Allowing vertically integrated companies to use programming services and related content to boost their distribution and carrier business through the use of exclusives does nothing to encourage technological innovation," Ted Woodhead, SVP of regulatory affairs at Telus, told the CRTC Let's Talk TV hearing.
The telco, which offers the Optik TV service in competition with Shaw Communications in Western Canada, said the industry problem was not at the retail level, where Telus already offers subscribers pick-and-pay options for around 100 channels.
Instead, Telus pointed to a wholesale market dominated by vertically integrated carriers increasingly turning to so-called tight selling, where consumers have to be a cable or satellite TV subscriber to acquire an over-the-top service like the upcoming Shomi SVOD service from Rogers Media and Shaw Media.
"Telus is very concerned that a so-called beta phase is being used to justify an exclusive for the Shomi service, giving an undue preference to Rogers and Shaw and preventing Telus customers from accessing that service," Woodhead argued.
Telus pointed to specialty sports channels like TSN and Sportsnet and urged programmers to set one wholesale price for those sport services tied to market penetration rates and the ability of consumers to pay.
"They need to make a determination to set the costs to recover all of their costs and a reasonable mark-up and ensure that they hit the bull's eye on the optimal number of subscribers, so they can maximize the number of eyeballs for that content," Woodhead said.
He added the static wholesale rate for the sport channels will likely be accompanied by "dynamic pricing" at the retail level determined by market pressures.
Another sticking point for Telus is preferential treatment shown to American programming services north of the border.
Telus called for all Canadian and non-Canadian TV services to be offered to consumers on a pick-and-pay basis.
"That's what consumers want," Ann Mainville-Neeson director of regulatory affairs at Telus, told CRTC chair Jean-Pierre Blais during the hearing.
David Fuller, EVP and president of Telus consumer and small business solutions, added that concerns were real that a local precedent could lead American channels to withdraw from the Canadian market.
A possible a la carte regime coming to Canada is being watched closely by American broadcasters and carriers in case any precedent here impacts a similar cable unbundling debate south of the border.
But Fuller discounted the "potential chance" that American channels would head back home to favour consumer choice.
"The economic reality of (Americans) wanting to access the Canadian market will cause many of them to say they will stay," Fuller told Blais, adding U.S. channels that withdraw will still see their top TV shows likely become available to Canadians via local distributors or digital platforms like iTunes.
On the question of a possible basic cable package to emerge from the CRTC hearings, Telus supported option A, or an all-Canadian, skinny basic package with a 4+1, or the major US networks also offered, to create an option C.
Telus currently has a skinny basic package offered at $30 a month, with high profile sports programming having to be acquired as part of a separate theme package.
Image via Shutterstock.com
From Playback Daily