KIN CEO Michael Wayne talks Corus investment
The MCN topper on the company's plans to double the number of Canadian creators it works with in the next six to 12 months.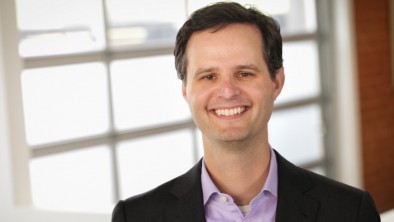 Before last month, digital content network KIN hadn't raised money since 2008 — around the time the US economy imploded. After that, co-founders of the Santa Monica-based startup decided to focus on developing their business within the existing financial boundaries.
"We decided as a company that we wanted to make sure we came out the other side of the recession. We were very thoughtful about how we built our business: we stayed pretty lean and mean through those years of 2008 to 2012," says Michael Wayne, co-founder and CEO of KIN, (formerly known as DECA), the parent company of multi-channel YouTube network KIN Community. "We really made sure that we could control our own destiny where we didn't need to raise money."
The plan worked. In 2012 the company turned a profit, and saw its first full year of profitability in 2013.
But earlier this year, KIN, which works with about 100 lifestyle vloggers, started talking to Corus Entertainment about the possibility of extending one of its creator partnership campaigns to Canada. KIN works with Canadian vloggers like Coral TV's The Domestic Geek, and Melissa Maker's Clean My Space channel. About 10% of the network's views are from Canadian audiences.
Realizing that KIN shared the same values, demographics, and programming philosophy as the Canadian media giant, the companies decided an investment from Corus, which in September was revealed to be $12 million, would help the MCN accelerate its international growth while helping the broadcaster expand its digital footprint.
Last week Wayne visited Toronto to meet with the new partner and speak to advertisers about potential future partnerships. We caught up with the CEO to ask more about his priorities after the funding.
Q: What are your top priorities in launching KIN Canada and how will the vertical be different from existing channels?
The first priority is to make sure that we're supporting Canadian creators. We would like to add the best Canadian creators out there. My guess is that you will see the dozen or so Canadian creators we have now double or triple over the next six to 12 months. The second thing is, we want to make sure that we're working with Corus to bring Canadian advertising opportunities to brands here. And we want to make sure that we're creating programming with our creators and with our owned channels that's Canadian specific. The goal here is to build KIN Canada as a Canadian business — we're not going to take a bunch of our content in the US and just distribute it or market it here in Canada, we want to be Canadian.
Q: Will you be commissioning original content from outside producers or working with teams you already have in place?
We'll look at different opportunities. We have a studio business we call KIN Studios, where we produce content for our own channels, and we produce content in partnership with our creators. My guess is that model will duplicate here in Canada. How exactly we create content, and where exactly we create, and whom we create content with — I think that will be an evolutionary [process]. My guess is it will be a combination of KIN and Corus that develops the content.
Q: What are some things you've been hearing from the advertising community this week?
Obviously the Canadian market is smaller than the US market, but we're working on a global platform. So if you launch a piece of content in the US, that's seen everywhere in the world, just like in Canada. We want to make sure that we provide opportunities to this market that has really great ROI in that it really solves and achieves some goals that Canadian brands have. Canadian brands want to speak with Canadian audiences and they want to work with Canadian creators and they want to wrap their brands around great Canadian programming.
Q: Who are some of your direct competitors in the Canadian market?
There are folks out there who have very deep vertical expertise in younger audiences. Stylehaul obviously does a great job in style and beauty, but that tends to be more teen [audiences]. There's Tastemade that has a great food vertical but that skews more male. Then there are Maker and Fullscreen that have a lot of [Canadian] creators, so there's always going to be some overlap there. But we've made it a point to be leaders in women's 18-to-49 lifestyle. That involves food, home, DIY, style and beauty, health and fitness, and entertainment. It's just much more of a broad lifestyle play than it is a more narrow vertical.
From Stream Daily