Buck Productions signs content deal with Viner
Toronto-based Buck Productions will create a series about Jon Paul Piques as part of the multi-platform deal.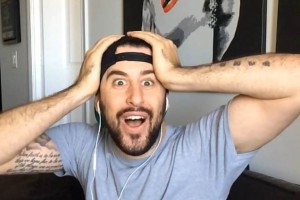 Buck Productions has signed a multi-platform content deal with Viner Jon Paul Piques.
Through the partnership, Buck will create a series about Piques, who has 1.5 million followers on the micro-video platform.
"Buck intends to create a soft scripted series with a Curb Your Enthusiasm tone," says Jim Kiriakakis, head of television at Buck, about the format plans. "We see this as a web series for something like CTV Extend, or the Comedy Network."
Buck is also open to working with sponsors on the series.
"This is definitely a good opportunity for branded play, as the amount of eyeballs Jon Paul Piques and his friends garner is a selling point and a valuable connection for the right brand," adds Kiriakakis, the producer of recent doc series McMorris & McMorris (MTV) and The Project Guatemala (City).
At this point, no agency or advertiser is on board for the partnership.
Piques sees the deal as an opportunity to expand his career beyond social media and into TV and film, he tells MiC sister publication StreamDaily via email.
"I think what appealed most to me about the deal was the fact that they see a market that has not yet been tapped into with the direction they want to lead me," he says.
"The role of someone on social media can sometimes be more impactful than music artists and movie stars. We constantly get emails from production companies and record labels to promote their movies and artists because we are so close to our followers."
From StreamDaily