Ford Lincoln buys the top: Media Monitors
The car co bought the most radio ad time in Toronto for the week of Sept. 29 to Oct. 5.
Ford Lincoln bought more ad time for the week of Sept. 29 to Oct. 5 in Toronto, enough for the car co to jump from #3 to the top spot in the city.
Staying put in second place was RBC, with CBC making a big jump from #74 to #3, Esso remaining at #4 and Rona entering the list at #5.
The top of the list stayed quiet in Montreal, with CTV landing at the top for the second week and Ford Lincoln falling behind it at #2. Esso and Bell switched spots, with the gas company moving up one to #3 and the telco dropping to #4. Brault & Martineau rounded out the top of the list at #5.
Toronto:
By brand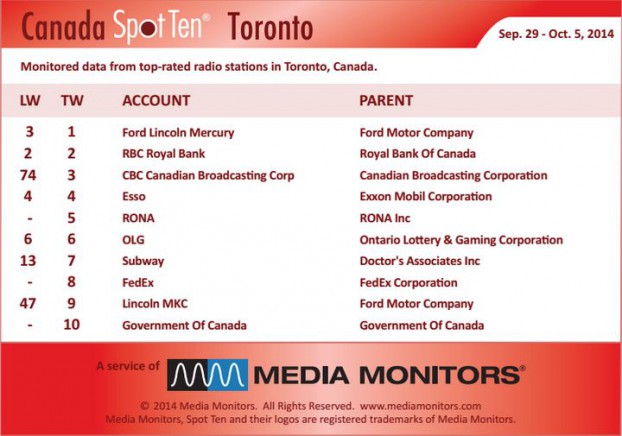 By category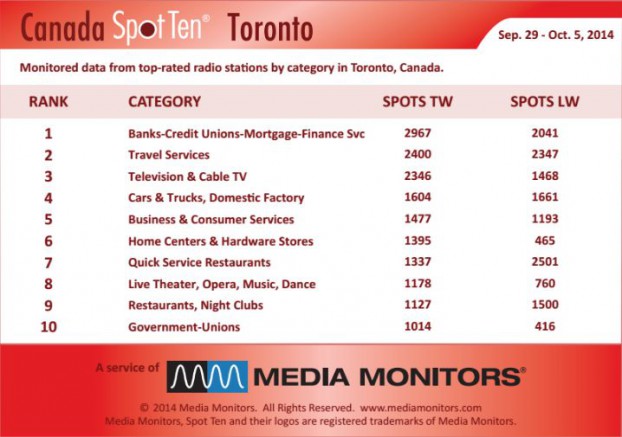 Montreal:
By brand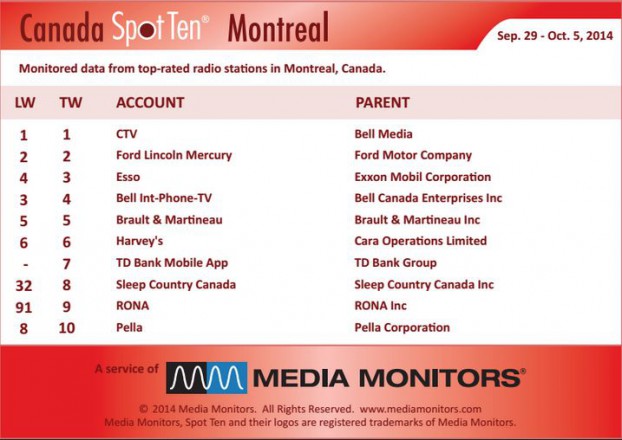 By category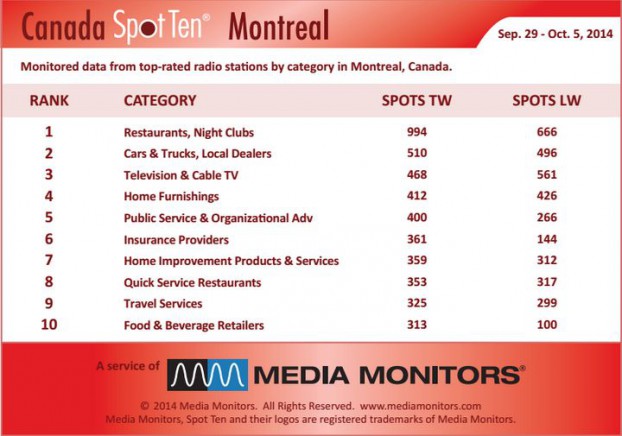 Image courtesy of Shutterstock