Bruce Neve to helm CMDC
The CEO of SMV Group says that the industry association will focus on online transparency and creating positive results for clients.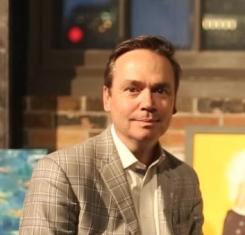 Bruce Neve, CEO at SMV Group has been named chair of the board at the Canadian Media Director's Council (CMDC), taking over the position from Penny Stevens, president of Media Experts, who had just completed her two-year term at the industry association.
Neve says consumer issues with technology and online transparency will be chief among the topics the association will be focusing on in the coming months.
"As a council under Penny, we took on a lot of new initiatives, and are very pleased with our progress, so now it is up to me to build on that legacy" said Neve in a release. "Our focus will be on consumer navigation and application of new technologies and ensuring that we measure what matters – and that includes leading a joint industry committee on set-top boxes."
"The CMDC is a powerful group who are all natural leaders in this industry," he continued. "They are self-propelled to clear barriers and create the optimal environment for their clients' communication needs. Online transparency is emerging as a barrier and the CMDC intends to work with all stakeholders to ensure that nothing holds back the positive results from our client's online investments."
Stevens moves to the role of past chair, with Michele Pauchuk, president at MEC, becoming the vice chair. The association's new treasurer is David Jowett, president of media for V7International and the conference chair is now Cathy Collier, president at OMD.
New additions to the CMDC board are Maura Hanley, VP at Havas Media, Frank Friedman, CEO at ZenithOptimedia. Rejoining the board in his new role is Kevin Johnson, chief client officer at MediaCom.
The CMDC is a not-for-profit association made up of media agency presidents and advertising agency managing directors that aims to raise the profile of the industry and ensure best practices are being applied in the country.
Image via strategyonline.ca