Rogers, Vice to launch new channel, studio in Canada
The Toronto facility will be operated by Vice and is part of a $100 million joint venture between the partners.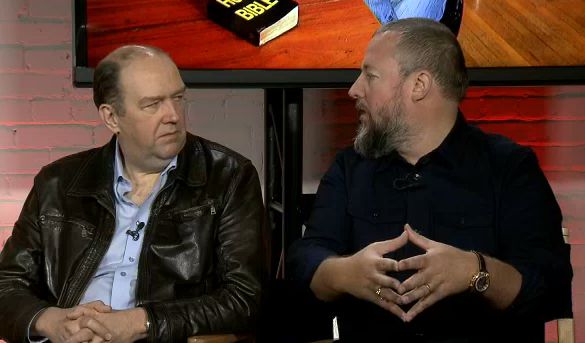 Rogers Media on Thursday unveiled a pact with Vice Media to create a Canadian production studio.
The Toronto facility, to be operated by Vice and part of a $100 million joint venture between the partners, will produce homegrown content for varied platforms, including TV screens, mobile and online.
The Canadian content will be made for worldwide distribution.
Rogers Communications CEO Guy Laurence and Shane Smith, founder and head of Vice Media, were on hand in Toronto for the unveiling of their pact.
"This is the most ambitious project we've ever done," Smith told a Toronto press conference to unveil the new Canadian mobile, TV and online content production hub.
Besides servicing Rogers cross-platform TV, mobile and online assets, Vice will distribute the Canadian-made content worldwide.
That will include a daily news show for Canadians, coming one year after Vice Media launched its own news channel, the Vice TV Network.
Vice and Rogers will also work to launch a 24-hour TV channel targeted at young Canadians to be distributed nationwide by Rogers.
Rogers Communications Guy Laurence said the tie-up aimed to target 18 to 34-year-olds with homegrown content.
Laurence and Smith earlier collaborated on mobile phone content-making six years ago while Laurence was with Vodafone.
"We were ahead of the game, he was ahead of the game. We got there too quick," Laurence recalled during the Toronto presser.
The mobile-first content push by Rogers and Vice follows the CBC similarly adopting the same strategy as it too attempts to get round the digital bend.
Image (left to right): Guy Laurence, CEO, Rogers Communications and Shane Smith, founder and head of Vice Media at the launch event
From Playback Daily