Barbara Williams urges female execs to reach higher
Shaw Media's president and EVP of broadcasting on why connecting with CEOs is key to advancement and her hopes for The Protege Project.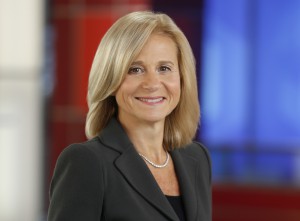 Barbara Williams, the recently named president of Shaw Media, knows first-hand the value of a CEO-level sponsor, having worked with Ericsson Canada's president and CEO Mark Henderson prior to her promotion earlier this fall.
That sponsorship was part of a pilot version of The Protégé Project, a new initiative from Women in Communications in Technology (WCT) in partnership with global non-profit Catalyst Canada and Shaw Communications, which aims to pair high-level executive women with CEO sponsors in order to get them to the next level in their careers.
The program aims to take the existing mentorship programs that WCT runs to the next level, something Williams says is key to increasing the number of women in c-suite level roles at Canadian communications, media and technology companies.
"We found through launching the program that people weren't taking advantage of the senior executives that were already there to actively sponsor and give people a hand up into the top role," she says. "There was lots of great mentoring going on at the lower levels, but no one at the top was willing to actually push it and what this project does is engage the CEOs to make a commitment to help someone up into that world."
Her advice to female executives looking to get to the next level in their careers is to connect with those at the highest level when they're searching for mentors.
"I encourage women to look higher and outside your industry for mentors," she says. "Try to find council from someone who is in one of those c-suite jobs now that can really help you understand what those jobs are about. That helps [a person] to be seen as a candidate for those kinds of roles."
Part of moving the dial on the 30% of women that currently hold top positions at communications, media and technology companies in Canada will come in part from the momentum of seeing other women get those roles, says Williams.
"I believe the more women are in those roles and we become role models, then we start to believe we can do those things ourselves," she says. "And there is the whole snowball effect on that front."
Williams adds that she is encouraged to be hearing from CEOs at other companies who are interested in entering the program in order to increase the gender diversity at their own organizations.
"These CEOs see the project as a way to accomplish what they need to do at their own company and the response has been so positive and exciting," she says. "If we can get women seeing themselves as real candidates and CEOs doing what they can to make it happen then we can see some real change."