'Bite-size' M&A deals the new trend for media cos: report
A new report from tax consultant EY says M&A activity in the media and entertainment sector is at a three-year high.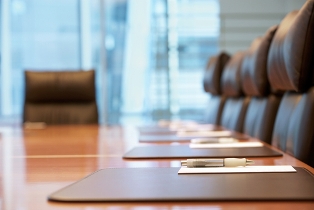 The mergers and acquisition activity among global media and entertainment companies has hit a three-year high, and the appetite for additional deals is growing.
That's the conclusion of survey results unveiled Monday by tax consultant EY.
The focus of the recent M&A activity, the survey found, are "bite-sized" deals as media players look to bolt on new players and corporate strategies.
The industry snapshot revealed the current deal pipeline is "expected to shift toward middle-market companies with the intent to improve margins, move into new geographies and access new content and technology."
Recent Canadian M&A activity includes Entertainment One acquiring distributors like Alliance Films and Phase 4 Films, or indie producers like Paperny Entertainment and Force Four Entertainment and PostMedia acquiring Sun Media's 175 English titles.
DHX Media has also been on the acquisitions path, acquiring Family Channel and three other kids channels from the former Astral Media, which in turn was acquired by BCE, and indie producers like Epitome Pictures and Ragdoll Worldwide.
Also Monday, Transcontinental Inc. announced it has sold its consumer magazines to TVA Group for $55 million.
Lawyers will be happy over the EY survey results, as they portend more hostile takeovers, according to the media and entertainment executives.
"In this type of an environment, it is critical for companies to increase the number of potential deals in their pipelines to create strong momentum in their middle-market acquisition strategies," Tom Connolly, global media and entertainment transaction advisory services leader at EY, said in a statement.
- Image courtesy of Shutterstock