Who's noticing your brand on Instagram?
New research and takeaways from this week's InstaCamp conference from founder Michael Scissons.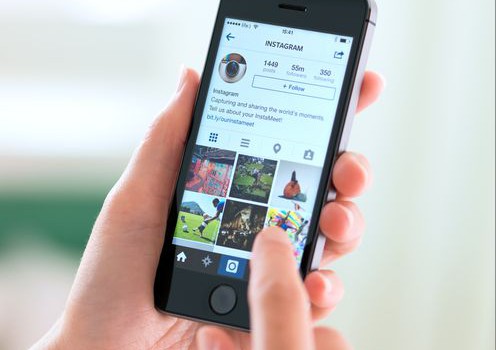 Advertisers wondering whether Instagram should be part of their media plan, take note – over half of millennial respondents to a new study reported being more likely to recall a brand on Instagram over the same company's TV commercial. Men were 11% more likely than women to recall with Instagram rather than TV.
The numbers come from internal Google research of 500 Canadian millennials done by Flash Stock, a stock photography company for brands.
Overall, 49.8% of millennial Instagram users rate the platform in the top 10 channels for discovering new products.
Following up that recognition with dollars, 28.2% of respondents reported purchasing a product they discovered on Instagram within the past six months.
The study was revealed this week at InstaCamp, a one-day event for industry members to learn more about using the platform hosted by Flash Stock in partnership with MDC Partners and Commotion Inc.

Flash Stock co-founder, and entrepreneur in residence at the New York office of AB-inBev, Michael Scissons, says Instagram is a brave new world for most agencies and brands, as they have been forced to be expert conversationalists verbally on social media, but not through images.
"Luxury brands are the early winners because they have been doing it already, it's more difficult for other brands," he says. "It's the first time a lot of brands have been thinking about visual problems."
For those aiming to get started, Scissons has five tips to succeeding with dipping a toe into the Instagram waters:
1. Develop clear themes for visual storytelling:
A great brand on Instagram understands the stories they want to tell. This starts by developing key themes or story lines that the brand can deliver photography against. Once the themes are developed, each photo is an "occasion" within the theme and provides an opportunity to bring the consumer along on a journey with the brand, he says.
2. Maintain a consistent look and feel:
Develop clear photography standards to ensure that the brand is consistent with its visual identity. These standards today are often limited and only a page or two in the brand guidelines. Successful brands have mood boards and other guidelines to help drive consistency.
3. Use original imagery:
Find ways to source original photography that is inspirational, consistent, authentic and transportive. The Instagram community expects brands to meet or exceed the artwork standards established within the community. Promotional content and stock is shunned.
4. Engage:
Engage in the Instagram community through hashtags, posting and following to gain feedback and new followers. Let the community help inform the artistic pursuits of the brand.
5. Promote your work:
Link your Instagram photo feed to paid advertising, integrate into your website and watch your followers grow.
Image courtesy of Shutterstock