Articles Tagged 'Instagram'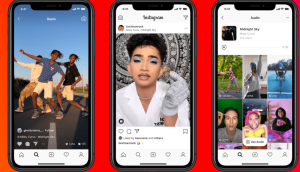 Is Instagram's new feature a reel game-changer?
At first glance, Reels have more than a little in common with TikToks – but that hasn't stopped Instagram from succeeding before.
ICYMI: Torstar transaction finalized, Instagram launches new feature
Plus, Jim Pattison Group announces layoffs.
Kids are tech-savvy, but some are still traditionalists: study
Children under 17 are streaming music and podcasts in big numbers, but some stereotypes don't hold up.