Ford Lincoln buys the top spot: Media Monitors
The car co had the most radio advertising in Montreal and Toronto for the week of Dec. 1 to 7.
Ford Lincoln bought the most radio advertising time in Toronto and Montreal for the week of Dec. 1 to 7, according to the latest Media Monitors report.
The car co was followed by Aeroplan in Toronto, which made a big jump from #42 to land at the #2 spot. Coming in at #3 in the city was Swiss Chalet, followed by Pizza Pizza at #4 and Air Canada at #5 in the city.
In Montreal Ford Lincoln was followed by IGA, which moved from #21 to the #2 spot. Aeroplan entered the list at #3, Hudson's Bay dropped one to land at #4 and Brault & Martineay moved up one from #6 to #5 for the week.
Toronto:
By brand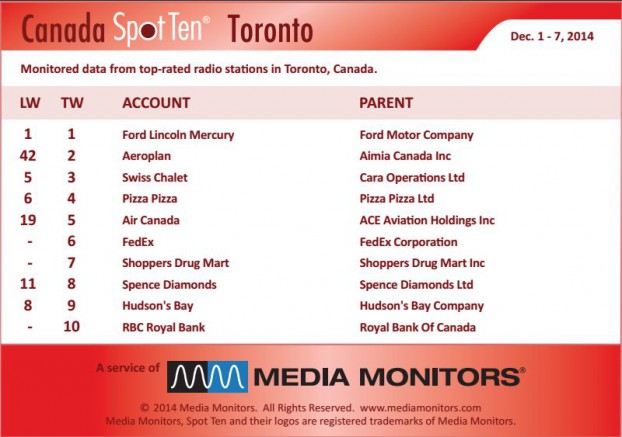 By category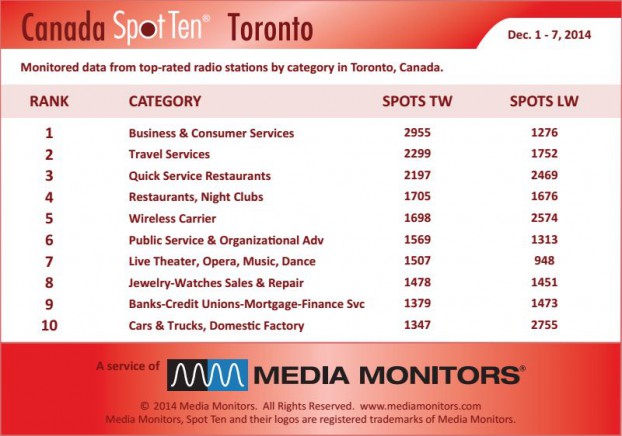 Montreal:
By brand
By category
Radio image courtesy of Shutterstock