ZenithOptimedia sets sights on cord-cutters
The ad buyer is partnering with Microsoft Advertising to reach consumers on connected TVs.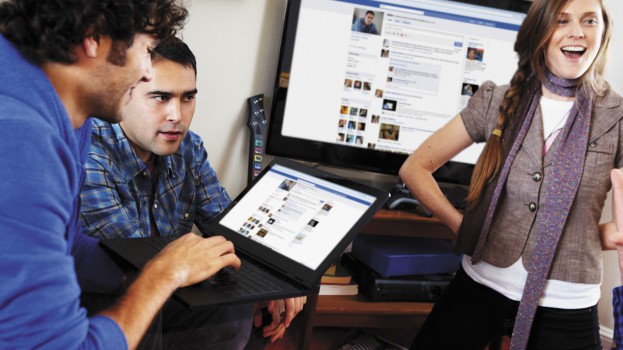 With an array of self-programming options available to viewers, reaching consumers via linear TV presents a challenge for media buyers and marketers.
ZenithOptimedia CEO Frank Friedman says he believes this leaves a gap between consumer usage on so-called connected TVs (such as streaming boxes and smart TVs) in Canada and advertisers.
Supporting this theory, he says, is recent Media Technology Monitor research indicating 14% of Canadians have no traditional TV service in their home and CRTC data showing 39% of Canadians view TV programs through Netflix or a similar service, jumping to 62% for 18- to 34-year-olds.
To help address that gap and reach millennial viewers, Zenith has partnered with Microsoft Advertising to leverage the company's inventory for connected TV services (such as Crackle TV) across platforms like Xbox, Apple TV and Chromecast.  
"As we're trying to reach that younger, connected audience that is either shaving or cutting the cord, these kind of platforms become more and more valuable to us," Friedman says.
While not an exclusive partnership, Zenith will have a more than 30% share of Microsoft's connected TV inventory, which also includes entertainment apps, says Liz Aviado, team lead at Microsoft Advertising.
Microsoft Advertising has the exclusive rights to sell ad inventory for Crackle, an ad-supported streaming service with around one million unique users, on connected devices such as Playstation, smart TVs and streaming boxes such as Apple TV, Roku and Chromecast.
There are 15-, 30- and 60-second pre-roll and mid-roll options available for the service as well as the opportunity for custom content and sponsorships around the programming. On the Xbox, brands can leverage NuAds, which allows them to directly supply information to a logged-in viewer's email.
Zenith is talking with its clients about using the platforms to complement campaigns, Friedman says, with an eye to start leveraging connected TV early in 2015.
"We find this target, when on their Xbox or on their connected device, is more engaged," Friedman says. "So an opportunity to connect with them and create sponsorship opportunities that are a little bit different than just running an ad on linear TV…is going to be valuable to our clients."
Zenith is also looking into the potential of video-on-demand, Friedman says. The agency had a client involved in the recent VOD data tests undertaken by Numeris, which showed viewers in the 25-to-34 demo were indexing 21% higher than other users.
He adds that most viewers of VOD programming in that age range watched 80% of a show, including ads, since they can't be skipped and there are fewer of them than during linear programming. 
In addition, the CPMs were less than they are for linear TV for those younger demos, Friedman says.
"What we want to do is take a position and say this is the kind of inventory we want to grab," he says. "You have contextual relevance. You know what the show is in advance and know what the content is. Think of how you can create messaging that goes along with that particular content."