Discovery Canada introduces the 'mini-season'
The channel is creating a new "season" by airing 64 hours of new programming over the holidays.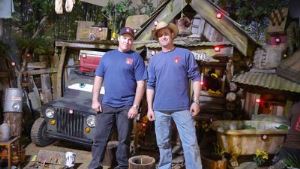 Looking to combat viewer attrition over the binge-watching holidays, Discovery Channel Canada is taking a new strategy to the rerun-heavy holidays by creating a new "mini-season" of fresh programming.
The Bell Media-owned channel will bow 64 hours of new content from Dec. 21 to Jan. 4, airing nine, full-season premiere runs of acquisition series new to Canada. These series include Relatively Television's Ice Lake Rebels, Paper Route Television's Buying the Beach and NHNZ's Redwood Kings.
"Our approach is that there are more people available to watch TV, so let's give them some fresh, exciting new options ," Ken MacDonald, VP programming at Discovery Channel Canada, told Playback Daily.
The strategy also allows the channel to stretch its legs, so to speak, by expanding outside of its traditional target demo of males 25 to 54 to a co-viewing audience.
"A series [like Buying the Beach] we might not normally run over the [regular] season, but we think [it will work] over the holiday season when there are more families watching and co-viewing going on," MacDonald said. The broadcaster may also add some of the acquired content to the mid-season lineup in the upcoming months, although no final decisions have been made, MacDonald said.
It will also showcase reruns of a handful of original productions like Canada's Worst Driver and Highway Thru Hell.
It is saving its original premieres for after the holidays as not to dilute their launch, said MacDonald.
"We are airing premium 64 new hours here, so we wouldn't want a program…to be included in a batch with 63 hours of other programming," MacDonald said.