CBC shortens news, talks job cuts, to save $15M
The pubcaster outlines its four-screen approach to local news as it goes from 90-minute shows to one-hour or half-hour formats in major TV markets.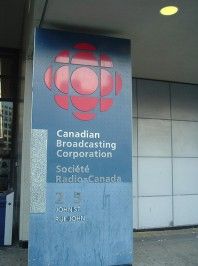 The expanding digital footprint from the CBC will mean far shorter supper-hour TV newscasts in major Canadian markets.
And that means more CBC job cuts likely in the offing as $15 million in new operating cost savings are sought, the pubcaster told Playback Daily on Thursday.
The CBC, outlining its shift to four-screen digital news services on mobile, web, radio and TV platforms, revealed supper-hour newscasts of 90 minutes will be cut down to either 30- or 60-minute newscasts starting at 6 p.m. in all TV markets.
That means 30-minute supper-hour programs for Calgary, Edmonton, Regina, Windsor, Montreal, and Fredericton, and 60-minute newscasts  for Vancouver, Winnipeg, Toronto, Ottawa, Halifax, Charlottetown and St. John's. Local-TV newsbreaks will be added to offset the shorter supper-hour newscasts.
"Our strategy is a move from one screen to several screens and more touch points versus a concentrated touch point within a supper hour," said Jennifer McGuire, GM and editor in chief at CBC News and Centres.
She said a "strong audience/business case" led the CBC to go to one-hour suppertime newscasts in Vancouver, Winnipeg, Toronto, Ottawa, Halifax, Charlottetown, and St. John's, compared to 30-minute newscasts elsewhere.
No "specific job impacts" are being revealed at this time, she said.
"Now that we have defined the programming footprint, we will be working through how it will be done and the resource planning," McGuire explained. "It will be spring before that piece is in place and ready to be announced."
The new services for mobile users and better desktop and web services were designed to better match how consumers are finding their news today, McGuire noted.
The CBC first alluded to the shortened local newscasts in its spring town hall with employees, outlining the pubcaster's digital-first future.  
From Playback Daily