AOL Canada announces production studio
Canadian interest in AOL Originals and increased brand spending prompted the launch, says Joe Strolz, GM at AOL Canada.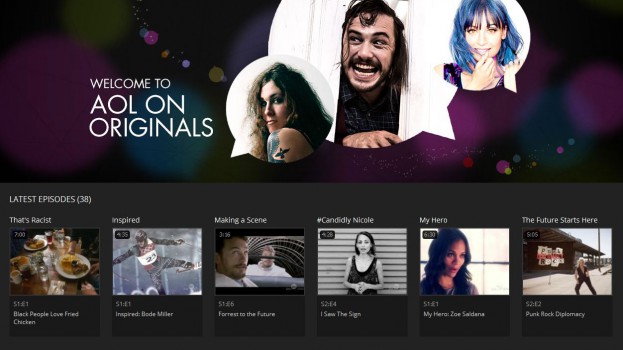 AOL Canada is ramping up original video production, announcing its Toronto office is building an in-house production studio.
The studio, which is expected to be up and running in about four months, will also have a satellite production studio in Montreal.
Canadians have been viewing videos online at a rate higher than other G8 countries for years, says Joe Strolz, general manager, AOL Canada. He adds that marketers have only more recently caught-up, and that support, coupled with the popularity of the AOL Originals slate here, were the key drivers in launching the production studio. AOL Canada's videos had 10.6 million unique views in December, with 404 million total views, according to comScore Canada numbers.
Content being created in the studio will start off with "bite-sized" trending topic clips that focus on the most popular lifestyle and news content of the day from Huffington Post Canada. Strolz says that production will expand to other programs, including Makers Canada. That program first launched in the U.S., and features videos that profile influential women who have changed the course of history. Strolz says AOL Canada will also begin partnering with agencies, marketers and media companies on other video content development in the coming months.
Strolz references AOL Build as a goalpost for video content in Canada. That series features speakers from across popular culture, and has grown from what Strolz describes as a grassroots effort to a program that has drawn bigger names such as John Lithgow, designer Zac Posen and Rich Riley, CEO at Shazam.
To support the additional Canadian video content, AOL Canada has promoted Brad Cressman from head of content to VP of marketing and content. In his new role, Cressman will be responsible for connecting AOL Canada's video audience strategy with its consumer and trade marketing efforts. Vivian Ip has also been promoted, adding sales excellence to her role of head of agency development and sales operations. Ip will now be responsible for aligning the delivery of AOL Canada's video and platforms strategy with video partners, as well as continuing to drive agency partner initiatives.