BCE posts higher fourth quarter earnings
The Bell Media division saw revenues fall due to higher sports rights costs and content investment in newly-launched CraveTV (pictured).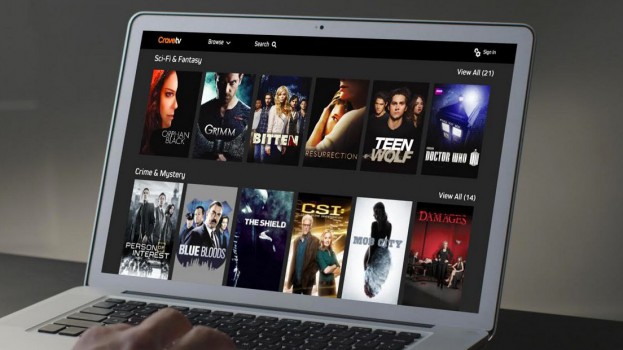 BCE on Thursday posted sharply higher fourth quarter earnings, mainly from its wireless phone business, while writing down the value of its conventional TV assets by $95 million due to a soft ad market and higher content costs.
BCE saw earnings rise 9.5% to $542 million, compared to a year-earlier profit of $495 million, on overall revenues increasing 2.6% to $4.94 billion.
The Bell Media division, however, saw revenues fall 3.9% to $789 million, and adjusted EBITDA fall 16.5% to $192 million, due to higher costs for specialty channel content and sports rights costs for its TSN and RDS properties, and costs associated with the launch of the CraveTV SVOD initiative on Dec. 11, 2014.
Bell Media also saw $20 million in retroactive subscriber fee and retransmission royalty revenue that did not recur in the latest fourth quarter after flowing through the Q4 2013 results.
The company also included a $95 million impairment charge for its conventional CTV properties owing to "ongoing softness" in the ad market and higher content costs.
Despite that Canadian TV ad market softness, Bell Media pointed to CTV remaining the top-rated conventional TV network, and insisted TSN also "maintains #1 position" against arch-rival Sportsnet at Rogers Media in its presentation to analysts on Thursday morning.
BCE predicted "stable cash flow contribution" from Bell Media in 2015, despite higher sports rights costs, continuing CraveTV investment and cable unbundling.
Bell TV's subscriber count for its Bell Satellite and Fibe TV services came to 2.37 million in the latest quarter, up 4.3% from 2013 levels.