The Loop and BuzzFeed sign content deal
The Bell Media lifestyle site can now feature the global media behemoth's content on all of its platforms.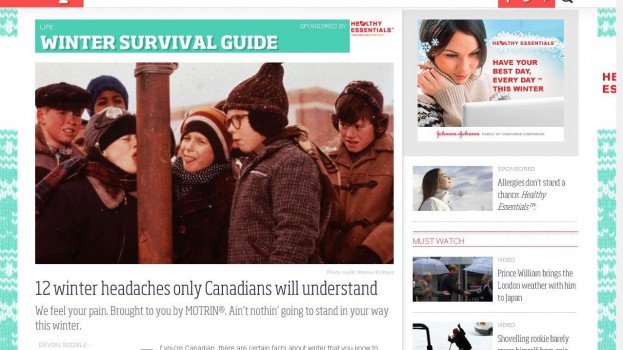 When The Loop was redesigned in July 2014, Bell Media execs said it was done with the goal of becoming the "BuzzFeed of Canada."
Yesterday may well have validated those aspirations, as the lifestyle site announced a content deal that allows The Loop to feature BuzzFeed's video catalogue in its own player on all of its platforms for its fully responsive site. Justin Stockman, VP specialty channels at Bell Media, says BuzzFeed reached out to Bell Media about a syndication agreement, which involves a licensing fee.
"We got into this space looking at businesses like BuzzFeed, they were the pioneers in shareable content," says Justin Stockman, VP specialty channels at Bell Media. "That is definitely what we were trying to achieve with The Loop and I guess they noticed.
"For us it was a real endorsement we were going down the right path."
Since redesigning the site in July 2014 to target a sweet spot demo of 33-year-old women and focus on shareability rather than SEO, The Loop is attracting nearly one million unique visitors per month and has seen social shares grow more than 15% since last summer. One in three visitors to the site do so via mobile and The Loop has tripled its mobile traffic since the spring. Stockman says that visitors to its site are also sticking around, watching more videos per session than people do on BuzzFeed in Canada, which he attributes to The Loop's heavy emphasis on video.
"Our story here is the videos," he says. "We have a lot of loyalty, where people are coming back to us."
The site also pulls in content from CTV News, eTalk and PopSugar, and has an in-house creative team. That content team has been working with brands on both sponsored posts and branded content. For instance, a recent partnership with Johnsons & Johnson saw the CPG's Healthy Essentials brand sponsoring a "Winter Survival Guide" (pictured).