TVA Sports' Stanley Cup playoffs strategy
The broadcaster is launching a new channel and unscrambling its two others for wall-to-wall coverage of the tournament.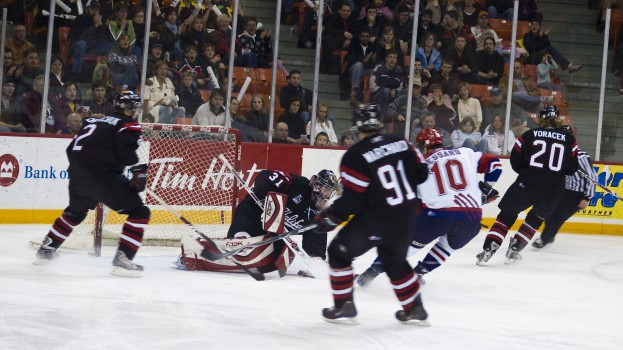 Quebecor Media-owned TVA Sports is making a temporary addition to its channel lineup to capitalize on its exclusive French-language rights to the NHL playoffs.
The addition of TVA Sports 3 will allow the French-language broadcaster to carry every game of the Stanley Cup playoffs, with the new channel airing games happening in the Central timezone or picking up early evening games that run into overtime. The rest of the time, the channel will be blacked out, says Isabelle Rochefort, senior director for media solutions, TVA Sports. The addition of the temporary channel comes five months after TVA launched its permanent TVA Sports 2.
Distributors including Vidéotron, Rogers, Bell Fibe TV and Bell Satellite TV, as well as Telus Optik TV, will carry the channel when the playoffs – featuring 16 teams and up to 105 games – begin on April 15. Subscribers of TVA Sports 1 will receive the channel free of charge.
Advertisers will not face a rate change as a result of the added channel, Rochefort says. Rates for this year's playoffs are based off of actuals from the 2014 tournament, though TVA has excluded the highest-profile games, such as Game 7 of the second round series between the province's most popular team, the Montreal Canadiens, and the Boston Bruins, which she says racked up 2.5 million average viewers. As such, CPMs will be lower for less popular games, she says.
To acquire viewers ahead of the playoff rush, the company will be launching a massive campaign through its print, OOH, digital and broadcast properties. In addition, it will be unscrambling TVA Sports 1 and 2 in the two-week run up to the playoffs - between April 2 and 14 – to pique interest with games such as the final matchup of the season between Canadiens and Toronto Maple Leafs. Rochefort says TVA will be announcing other sports content programming during those two weeks to help sweeten the experience. The channels target men aged 25 to 54 with an above average household income.
On the online front, the TVA Sports app is available throughout Canada, with live viewing available to Quebec viewers only with three providers: Videotron, Telus and Cogeco.
Sponsors throughout the playoffs include Chrysler, dairy cooperative Agropur, powertool manufacturer Stihl, paved concrete sealer company Techniseal, St. Hubert and Mr. Muffler, with other deals still to be confirmed. Some of the sponsors will have in-play activations. For instance, Techniseal's promotion will be a graphic with a roller applying black driveway sealer on the screen. 
Rochefort says she believes TVA Sports has had success with sponsors this year because it worked with advertisers to create custom activations, rather than drawing up a list of opportunities and trying to match an advertiser with them.
"We sit with clients and brainstorm with them," she says. "This is why if you watch a game with TVA Sports, sponsorships are different from period to period."
Image courtesy of Shutterstock.