Ikea brings the kitchen sink to HGTV show
The furniture brand is leveraging its sponsorship of Open House Overhaul to promote its new kitchen system.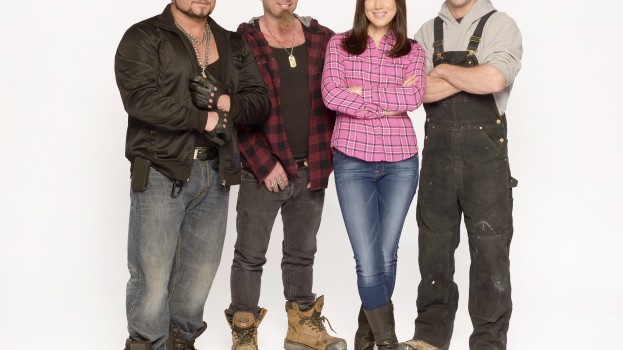 Ikea is sponsoring Shaw Media's new TV series about turning run-down homes into sought-after properties.
The partnership for Open House Overhaul, which is premiering March 30 on HGTV Canada, will have the Swedish furniture store sponsor episodes where designer Samantha Pynn and her renovation crew overhaul homes to fetch top dollar on the real estate market. Ikea will have category exclusivity for the show with sponsorship elements including sales bugs within the show and 15 second spots driving online to five Ikea-sponsored webisodes featuring Pynn giving designer tips.
In four of the webisodes, Pynn will discuss her design choices for a bathroom, living room, bedroom and kitchen that appear on the TV series. Meanwhile, a fifth webisode that is already live on HGTV.ca  shows Pynn checking out Ikea's Sektion kitchen system on display at the Interior Design Show last month in Toronto. That kitchen will also be featured in a June 1 episode of the show. Jungle Media worked on the media plan and campaign for the show.
In addition, Pynn will host a one hour Twitter event, where viewers will be able to have questions answered by and engage with Pynn, Ikea and HGTV.  The webisodes will also be promotoed via Shaw Media's online properties.
In a statement, Hilary Lloyd, VP marketing, Ikea Canada, said that the partnership allows the brand to show consumers that using Ikea products for a makeover can increase the re-sale value of a home.
The partnership follows Ikea's spring sponsorship of Quick and Easy Makeover on HGTV, which included two-minute segments aired on the the channel and available for streaming on HGTV.ca and Ikea.ca the same day.
Image: Samantha Pynn and her crew for the show Open House Overhaul.