Jones Media adds How Stuff Works
The company will represent Canadian ad inventory for the question-answering site.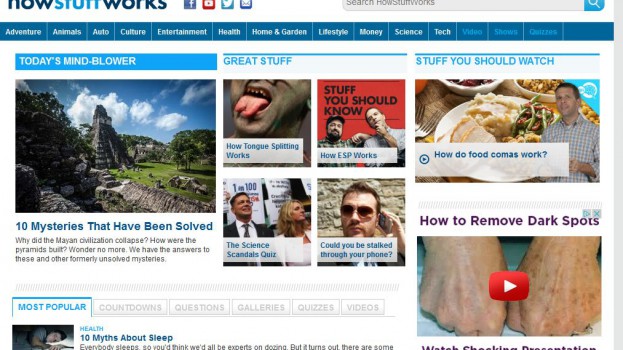 Jones Media is now selling advertising for How Stuff Works, the question-answering website with a target audience of adults aged 25 to 54.
The site gets over 900,000 unique visitors a month, according to comScore Canada numbers, attracting a nearly equal amount of females and males.
How Stuff Works offers content in 11 verticals, including adventure, auto, computer, electronics, entertainment, home and garden and lifestyle.
The brand also has the Stuff you Should Know, Stuff Mom Never Told You, Fw: Thinking and Stuff to Blow Your Mind podcasts. Ad sales for the site and its podcasts will be done through a combination of programmatic and direct.
Jones Media also recently announced it has signed a deal to represent Fan-O-Web and its suite of entertainment websites in Quebec.