The Globe and Mail expands its content studio
The publication has hired a business manager and filled its editorial director vacancy, with Sean Stanleigh (pictured) taking the title of managing editor.
The Globe and Mail's Globe Content Studio has two new faces, with Sean Stanleigh taking on a managing editor role and Michael Grier joining as its business director.
Stanleigh is moving into the role after being product manager for Globe Drive and Report on Small Business. He is replacing Charlene Rooke, formerly the custom content unit's editorial director before she left the Globe in January to join Canada Wide Media. As managing editor, Stanleigh will have expanded responsibilities, being in charge of the studio's owned, earned and paid custom content units, as well as its content marketing initiatives including channel optimization, brand building, segmentation, analytics and measurement.
He'll lead a team of 12, made up of journalists, copy editors, a digital editor and photo editor, as well as freelancers.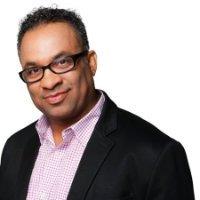 Michael Grier joins from Totem Brand Stories, where he managed its business development team for North America. In his new role at the Globe, he'll be in charge of managing the owned-media divsion of the Globe's custom content, the Globe Edge business unit.