Ideon Media adds a VP
Michael Giles joins from his sales role at CraveOnline Media.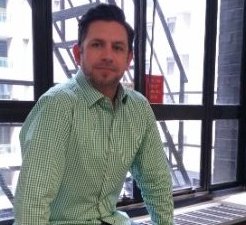 Toronto-based agency Ideon Media has hired Michael Giles as VP sales and business development for both Ideon and its digital media company Maple Media.
Giles takes on a new position with the company, as it looks to capitalize on its growth, says Kevin Bartus, president and CEO, Ideon Media and Maple Media. He joins from CraveOnline Media, where he led the Canadian sales team for the U.S.-based website network.
"Michael's impressive marketing and sales background and extensive personal network will allow us to take our capabilities to a new level with an emphasis on content marketing, customized rich media executions, and social influencer programs," Bartus says.
Ideon Media acquired the sites Savvy Mom and UrbanMoms last year, combining them with Babypost.com to form the SavvyMom Group. With other properties like 29Secrets.com and Amongmen.com, it has a network of nine million monthly Canadian unique visitors, according to comScore data provided by Ideon. After hiring Giles, its staff count sits at 25, Bartus says.