ZenithOptimedia's Blue 449 to open in Canada
The new global media agency network will span 16 countries, with a new Canadian office to be launched by Frank Friedman.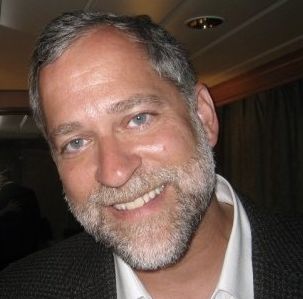 Although its global CEO claims "the world doesn't need yet another global media agency," ZenithOptimedia is doing just that with the launch of Blue 449.
The new global media agency network will span 16 countries to start and include a Canadian office, led by current ZenithOptimedia (Canada) CEO Frank Friedman.
The goal will be bleeding-edge work, which worldwide ZenithOptimedia CEO Steve King says will be Blue 449′s USP. "What [the world] needs is a new force of energy for clients looking to break with traditions," he said in a statement. "Blue 449 is a realization of visionary attitudes and thinking set to disrupt the market."
The agency will be led by ZenithOptimedia's global chairman, Sebastien Danet and its global managing director James Shoreland, who has been promoted to the role from his most recent position as EVP, director of corporate development. It will focus on the retail, automotive and pharmaceutical sectors.
The launch of Blue 449 follows ZenithOptimedia's 2013 acquisition of Walker Media, formerly the largest independent agency in the U.K. The rebranded agency – named for the wavelength of the colour combining the Walker and ZenithOptimedia brand colours – will now have a global presence in 16 countries.
The goal is to have an independent office set up for Blue 449 by the end of 2015, says Friedman.
Friedman echoed King's statement on disruption, noting both of the agency's lead execs – Danet and Shoreland  - are deeply entrenched in digital.

Blue 449 clients are not yet being revealed, Friedman says, but the list will include global brands that have not previously purchased media in Canada.
Blue 449′s other international offices will include, at first, the U.S. and EMEA territories, followed in a second wave by launches in Asia-Pacific and LATAM. The agency will be headquartered in London in the former offices of Walker Media.