Brands key focus of planning for new HGTV show
Calling the format "branded content on steroids," the show will bring HGTVs roster of hosts into one new production for The House that HGTV Built.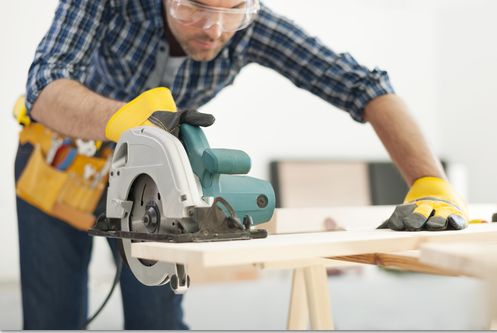 Why buy someone else's house when you can build your own?
That's the essence of the strategy behind Shaw Media and Architect Film's new format for HGTV Canada, The House that HGTV Built.
Inspired by the U.S. HGTV's one-off daytime special Dream Home, The House that HGTV Built will be a 10 x 60-minute primetime series starring in-house talent and designed to organically incorporate advertising partners.
The early structure of the series will see the first few episodes showing the hosts finding and buying the dream home, the next few showing the hosts designing a reno and the final episode the home giveaway to a contest winner.
The focus will be on promoting the specialty's roster of talent, many of whom have loyal fan followings in place.
"We wanted to do something really different than (the Dream Home format) because of the level of engagement our audiences have with our hosts," said Emily Morgan, senior director of lifestyle content at Shaw Media, during a panel discussion at BCON Expo, where the series was unveiled on Wednesday. "The really unique offering is our talent."
As well, Shaw Media was not interested in a one-off daytime special. "It's not a big primetime event," Morgan noted. "We wanted to do something more meaningful, and therefore offer more meaningful opportunities for our (advertising) clients to get involved."
Calling the show "branded content on steroids," Barb McKergow, sales director with Shaw Media, said the medico can work with advertisers to figure out how to best integrate products into the series. Likely opps include sponsors for the various aspects of the house, such as a paint supplier or a carpet supplier, on top of partnerships with retailers
"There have been several instances in the past where advertisers have asked us for certain things we really haven't' been able to accommodate because there was a format we had to follow," McKergow said. "With this show, there is no pre-approved format. It's a format we are developing, so we feel very liberal in our approach with advertisers. We will be able to fulfill advertisers wants and needs."
The series will also include a digital component where advertisers can get involved in a variety of ways, such as possible opportunities where users can select items of interest featured in the show online and click through to the retailers that sell that item.
The series is heading towards pre-production shortly, with the full roster of participating HGTV Canada not yet confirmed. Ideally, it will start shooting in late summer to early fall with a premiere date of spring 2016, said Architect Films partner and executive producer Tanya Linton, who recently joined Architect from her role as director of original production for lifestyle at Shaw Media.
Image courtesy of Shutterstock
From Playback Daily