City uses Thursday night scare tactics
Funnies are out and frights are in as City announces its new Thursday night lineup for this summer (Wayward Pines pictured).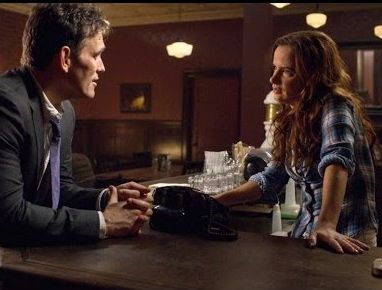 City is premiering two new thrillers in May as part of its new-look Thursday night summer programming lineup.
City, currently running a comedy-centric 8 p.m. to 11 p.m. Thursday slot featuring shows such as Cougar Town, Two and a Half Men and 2 Broke Girls, is seeking to draw in new viewers with its Thursday night summer programming roster, says Hayden Mindell, VP of television programming and content, Rogers Media.
The first new show, Wayward Pines, debuts on May 14 at 9 p.m., followed a week later, on May 21, by Canadian original Between, premiering in the 8 p.m. slot. Two weeks after that, Hannibal returns for its season three premiere at 10 p.m. and completes the running order.
Mindell says his team set out to rebuild the City schedule "one night at a time." So once Monday through Wednesday was finalized for the summer (with The Bachelorette on Monday and America's Got Talent on Tuesday and Wednesday), Thursdays became the next focus for City.
City's mid-week audience has been built primarily on reality juggernauts such as America's Got Talent and The Bachelorette, says Mindell, but the channel now wants to retain and build its 25-to-54 demographic with scripted dramas on Thursday night.
The comedy beat is also crowded on Thursdays, Mindell notes. "We feel as though there's a window of opportunity here on Thursday evenings, and one that we can make a dent in."
The new Thursday night block will be supported by radio and TV promos, print and digital ads, as well as out-of-home ads on the Rogers digital board at Yonge-Dundas Square.