CBC Jian Ghomeshi inquiry calls for stronger management controls
Introducing employee training, surveys and "spot audits" and launching a confidential workplace hotline were also recommended by internal workplace probe.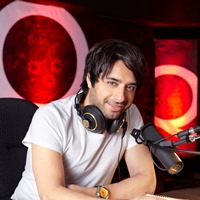 An internal report into the CBC's handling of its Jian Ghomeshi affair has recommended stronger management controls, especially over allegations of workplace harassment and abuse.
"The CBC should undertake a broad review of its workplace related policies to provide greater clarity on the protections for and expectations of its employees," the report, co-written by Janice Rubin and Parisa Nikfarjam and made public Thursday, stated.
Just as the CBC issued the Ghomeshi report, a network spokesman confirmed to Playback Daily that it has "severed ties" with former head of radio Chris Boyce and human resources director Todd Spencer after they were earlier placed on leaves of absence in January.
The report's other recommendations included employee training, conducting surveys and "spot audits," launching a confidential workplace hotline and introducing a "human rights ombudsperson."
The recommendations follow the labour lawyers being called in by the CBC in early November 2014 to probe the pubcaster's handling of its Oct. 26, 2014 firing of Ghomeshi following allegations of sexual abuse.
Another recommendation is an "examination" of the role of the executive producer, of which there were two at Ghomeshi's former radio show Q.
Rubin and Nikfarjam concluded weak management controls at CBC radio led Ghomeshi to be allowed to have become his own "de facto" boss.
"Management knew or ought to have known of this behaviour and conduct and failed to take steps required of it in accordance with its own policies to ensure that the workplace was free from disrespectful and abusive conduct," they wrote, before concluding CBC management "condoned" Ghomeshi's behaviour.
From Playback Daily