Facebook brings carousel to mobile
The social media co is adding carousel advertising to its mobile units, as 85% of Canadians now access the site via mobile devices on a monthly basis.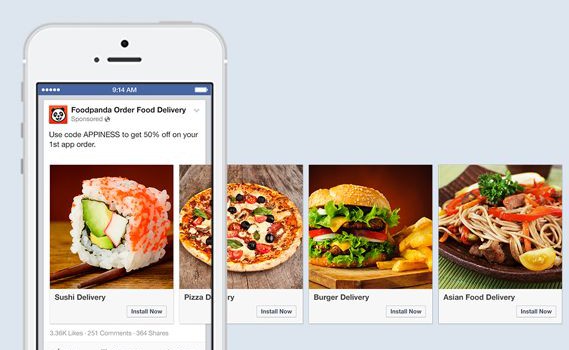 The number of Canadians accessing Facebook through their mobile devices just keeps growing.
According to the latest numbers from Facebook, 17 million of the 20 million people in the country who have used the social media site in a month accessed it on a mobile device. On a daily basis, 13 million Canadian Facebook users access Facebook via mobile.
To build on this migration, Facebook is boosting the ad options available on the platform. Its new "carousel" ad unit allows clients to include up to five images in a single ad unit. Since being introduced for desktop ads last year, Facebook reports indicate that the unit has lowered cost-per-conversion by 30% to 50% and dropped cost-per-click by 20% to 30%.
Clients using carousel ad units are also able to customize the order images appear in, based on how well each image is performing. According to numbers from the social media co, click-through rates increased an average of 12% for clients that allowed Facebook to pick the order of the images in their units.
Mobile brought in the majority of advertising revenue for Facebook in the first quarter of 2015,with 73% of all ad dollars coming from clients buying on the platform. Globally, daily active users for March came in at 936 million, with 798 million of those coming from mobile.
In Canada the carousel unit has been used by clients, including Home Hardware, HBC, Mark's and Unilever.
Earlier this month Facebook added to its Canadian team, hiring Mindshare Canada's Jake Norman as head of agency development and Alison Leung as vertical lead for consumer packaged goods.