Yellow Pages picks up Western Media Group
To grow its presence in western Canada, Yellow Pages' real estate arm purchases the hyperlocal content creator.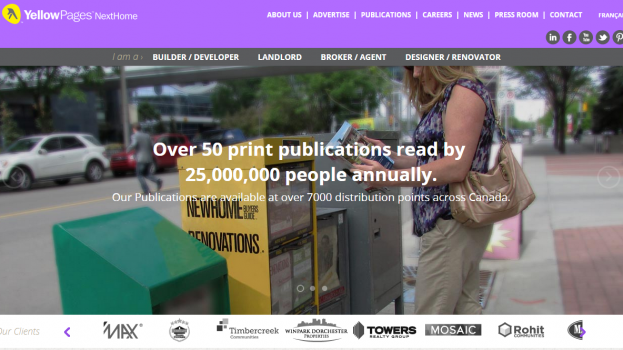 With its latest purchase, the Yellow Pages Homes Limited, the real estate arm of Yellow Pages, is expanding its presence in western Canada. By buying Western Media Group, the division has made its inaugural purchase of hyperlocal content with online publications Vanmag.com and  Westernlivingmag.com, as well as Western Living Magazine and Vancouver Magazine.
The new lifestyle-based acquisitions will help Yellow Pages to grow its presence, service its customers and capture additional traffic in western Canada, according to Caroline Andrews, VP and CPO at Yellow Pages. "[The acquisition] is entirely in line with YP NextHome's strategy to broaden the content of its real estate information portals to include neighbourhood and liveability information, both digitally and in print."
Yellow Pages, which  operates Yellow Pages NextHome, a media and advertising solutions provider for the real estate industry, will use its latest acquisitions to engage more deeply with local communities. By taking advantage of  local, lifestyle content, YP will be able to connect real estate buyers and agents to a more targeted market since the acquired publications are leaders in western Canada.
"[The] Western market is competitive and both buyers and sellers look for increasingly neighbourhood-level info to close sales," Andrews told MiC. "This helps provide larger neighbourhood portraits to the YP NextHome portfolio of info but also provides value-added content on items like décor and lifestyle which are equally important in this vertical."
 Yellow Pages bought WMG from TC Transcontinental.