Shomi goes out of beta and into OTT
Rogers and Shaw's streamer will be available to all Canadians, with the pricing structure remaining as-is.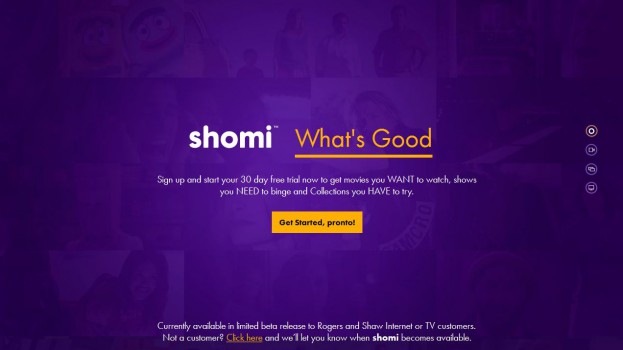 The Canadian OTT market is expanding, with Shomi announcing plans to move out of beta.
Rogers and Shaw Media announced Wednesday that streaming service Shomi will be available to all Canadians this summer.
The streaming co-venture launched last fall and has since been available only to customers of the BDUs. An exact date for the release has not been released.
Although the media companies pledged from the start to open Shomi up to all Canadians following a beta period, the call to do so was reinforced by the CRTC in its Let's Talk TV decisions earlier this spring.
The market seems ripe for competition. According to the last MTM report, 80% of Anglophone Canadians were watching video content through streaming devices in 2014, with about 39% of English Canadians having a Netflix subscription.
Netflix penetration across Canada varies, with Calgary (53%) and Edmonton (50%) posting Netflix penetration tallies far in excess of the 39% average. Statistics also show that Albertans like it the most, with a 49% penetration in the province, according to the MTM report.
Twitter and Shomi have teamed up to notify Canadians when the service will be available widely. To get a notification, people can go to Shomi4everyone.com and retweet the message on the site to be pinged with an alert at the moment the service is available widely.
The pricing structure for Shomi will remain the same, $8.99 a month, with the first month free. The streamer will be available through set-top boxes for Rogers and Shaw, as well as online, through Xbox 360, AppleTV and Chromecast.