Upfronts 2015: City ups male targeting with sked changes
Rogers Media's new fall slate includes the addition of Empire from OMNI, as well as Grandfathered and The Grinder.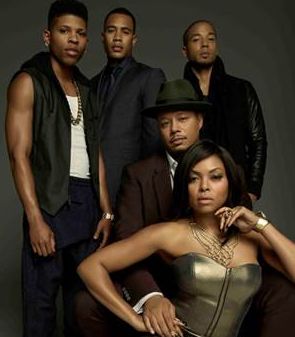 Rogers Media has announced a balanced diet of new and returning shows for City's upcoming fall season.
In the "common sense" category, the media co is moving primetime soap Empire, a huge hit in the U.S., from its season one home on OMNI to City. The series' season finale on OMNI earned 270,000 overnight viewers in March, whereas in the U.S., the finale hit a high of 17.6 million viewers.
Three new shows – Grandfathered, The Grinder, and Scream Queens - are slated for Tuesday evenings. Grandfathered, at 8 p.m., is a coming-of-age comedy about a successful restauranteur - played by John Stamos (Full House) – who stumbles upon the knowledge that he is not just a father but a grandfather as well. The Grinder, at 8:30 p.m.,  stars Rob Lowe as a TV lawyer who returns to his childhood home in Boise, Idaho, and tries to apply his TV expertise to the family's law firm. In Scream Queens, billed as a horror-comedy, a young woman who wants to join a sorority finds herself in the centre of a bloody rampage. The show, which will air at 9 p.m., and stars Jamie Lee Curtis as the Dean and Emma Roberts as the president of the Kappa sorority, will pop off one cast member with each episode.
And targeting families, Kermit the Frog will make his re-entrance onto Canadian screens Monday evenings on City for the much-awaited remake of The Muppets, which takes viewers into the daily highs and lows of its iconic cast. Following that at 8:30 p.m. will be Life in Pieces, a single-camera comedy series about a big, happy family that is told through the different perspectives of its family members.
Returning shows through the week include Modern Family, Black-ish, Brooklyn Nine-Nine, New Girl and 2 Broke Girls. 
Friday nights feature Un-dateable at 8 p.m., a comedy show about two roommates and their eclectic mix of friends who interact over beers at one roommate's unsuccessful bar and help each other through their problems.
Weekend fare is a mix of sports and U.S. favourite shows. Saturday nights are reserved for hockey between 7 and 10 p.m. with Hockey Night in Canada, while Sundays see an animated comedy boost with the addition of Bob's Burgers at 7:30 p.m. and Family Guy at 9 p.m. (both formerly on Global) and new Will Forte-starrer The Last Man on Earth at 9:30 p.m.
Sunday nights will also see the return of Hometown Hockey, with next year's tour of Canadian hockey towns starting in Kitchener, ON on October 10. The show will be moving from City to Sportsnet One in the fall.
Sports programming also includes the introduction of Thursday night NFL games at 8 p.m., which will run on the channel until the end of October.

Canadian programming includes the fourth season of Mr. D on Thursday nights at 8 p.m., part of Rogers' comedy swap with CBC, and returning Rogers original Sunnyside on Sunday nights at 8 p.m. 

Also, The Mindy Project will remain in Canada on City on Thursday nights at 9:30 p.m. despite moving to the Hulu streaming service in the US.
City's live programming includes the 58th Annual Grammy Awards in 2016, City's most-watched program last year with 2.9 million viewers. City will also broadcast the Grammy Nominations Concert Live!
The channel will also air the a three-hour live performance of the Broadway hit, The Wiz Live! featuring song and dance routines in collaboration with the Cirque du Soleil Theatre.
Other returning shows include Mike & Molly, The Middle, and The World's Funniest Fails. Shows that have not yet been scheduled for mid-season include Rush Hour, Bordertown and The Guide to Surviving Life. 
 Image courtesy of Shutterstock