Google appeal finds no play
A B.C. court case has upheld an injunction blocking Google from including search results of a company allegedly selling counterfeit products, a decision that may have implications for the screen industry.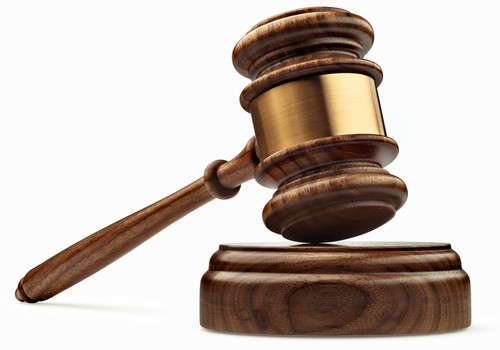 In a ruling that may have an impact for the entertainment industry, a B.C. court on Thursday has dismissed an appeal from Google regarding search results linking to the sale of allegedly counterfeit products.
Google was appealing an injunction blocking it from including websites offering the products in its global search results. The injunction stemmed from a court case in which tech equipment manufacturer Equustek filed a complaint against, and won an injunction against, Datalink Technologies Gateway Inc, claiming the company was selling counterfeit versions of its product through various websites accessed via search results on Google.
Equustek is based in B.C. and while Datalink Technologies Gateway was previously based in Vancouver, it has since moved its operations outside the province and offers its products through a variety of websites based outside of Canada.
Google's appeal rested on the argument that the injunction "was beyond the jurisdiction of the court," that the court "improperly operated against an innocent non-party to the litigation" and that it "had an impermissible extraterritorial reach," the ruling read.
The court dismissed the claim, arguing that it had jurisdiction for the case, as Google gathers B.C.-based data and sells advertising to B.C. users and companies.
The potential implications of the ruling in the case attracted interventions from two entertainment organizations: the International Federation of Film Producers Associations (FIAPF) and the International Federation of the Phonographic Industry (IFPI). Both organizations lobby on behalf of anti-piracy laws globally.
According to the court's summary, the intervention read, in part:
"The scope of a British Columbia court's order requiring non-party search engines to disable access to online illegal content and materials should be informed by reference to relevant legal developments in other jurisdictions. International legal developments can provide useful guidance on appropriate principles to govern the manner in which the court issues such orders, and may assist British Columbia courts to act in harmony with developing international jurisprudence."
Google's argument that the court could not exercise authority over its international operations was dismissed by the ruling's author, Honourable Mr. Justice Groberman.
"Google raises the specter of it being subjected to restrictive orders from courts in all parts of the world, each concerned with its own domestic law. I agree with the chambers judge that it is the world-wide nature of Google's business and not any defect in the law that gives rise to that possibility. As well, however, the threat of multi-jurisdictional control over Google's operations is, in my opinion, overstated. Courts must, in exercising their powers, consider many factors other than territorial competence and the existence of in personam jurisdiction over the parties. Courts must exercise considerable restraint in granting remedies that have international ramifications. I turn, then, to consider the nature of that restraint."
From Playback Daily
Image via Shutterstock