Ads that prove you're human
Olive Media has partnered with Solve Media on Type-In, an ad that allows brands to take over captchas with custom creative.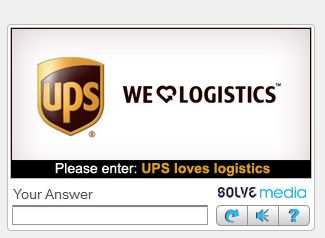 Olive Media has partnered with Solve Media to represent an ad format that it says is inherently fraud-proof, because it's based on the user proving his or her "human-ness."
The ad unit is a captcha, called Type-In, which allows brands to buy space on publishers' sites in Solve Media's network, including Ticketmaster and College Humour, and asks users to add in an brand message, rather than the typical mix of letters and numbers a captcha asks for. For example, Telus could run an ad with hippopotamuses, and then ask the user to write "hippo." The captchas can be used to authenticate a user for things like verifying a purchase on Ticketmaster, or to skip a video ad.
"When you have to prove that you're human then you're totally focused on what you're looking at," says Ray Philipose, VP of Olive Audience, Olive Media. "There is a real opportunity for a win-win if people are presented with a better experience than a standard captcha ad. It's a win for the user, and it's a highly-engaged audience opportunity, so it's a win for the advertiser. You're literally asking people to write a note about your brand."
On average, Olive Media stats say that captchas are used 300 million times per day, and take about 14 seconds to complete.
Type-In ads are sold on a cost-per-engagement model, with clients only paying when a user has fully typed in the complete brand message.