Spotted! Airbnb hits the road
The accommodation marketplace is traveling the streets of Toronto with its first major Canadian activation.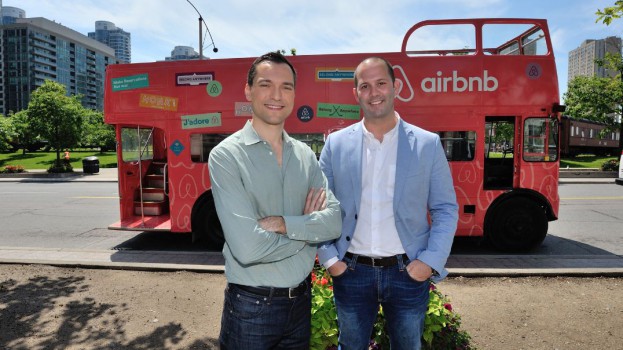 Have accommodations, will travel.
Airbnb is taking its service to the streets this month, promoting the online marketplace with a bus touring Toronto.
Called #TheAirbnbBus, the campaign has a double-decker bus touring the city, aiming to attract locals and support community members in the city with activations like a free morning ride down King St. earlier this week and stops at parks around the city like Trinity Bellwoods on July 18. The bus will also be making some charitable stops, with a city tour for families at the Ronald McDonald House and a concert with the residents at Baycrest hospital. For the remainder of the month, the bus will be touring high-traffic tourist destinations in the city, as well as smaller local hangouts.
The activation is the first for the Canadian office since opening a year ago, says Aaron Zifkin, country manager for Canada, Airbnb. To date the company had been focusing its efforts on building partnerships in the market. The goal of the campaign, which has no set target demo, is to create the feeling of what it means to live like a local for visitors to the city. Creative for the campaign was done internally at Airbnb, with PR outreach from Toronto's North Strategic.
"We are using the bus as a vehicle to support our local hosts who are helping visitors to feel like locals in the city," he says.
In the past year, Airbnb users in Canada have hosted more than 627,000 guests from across the country and around the world. More than 935,000 Canadian users of the site have stayed with Airbnb hosts in the past year, with popular destinations including New York, Paris and Barcelona.
Image (left to right): Nathan Blecharczyk, co-founder and CTO, Airbnb and Aaron Zifkin, country manager, Airbnb Canada