Elle Canada, Sally Hansen nail down partnership
The magazine has launched a multi-platform campaign with the nail polish brand aimed at aligning nail polish with fashion as well as beauty.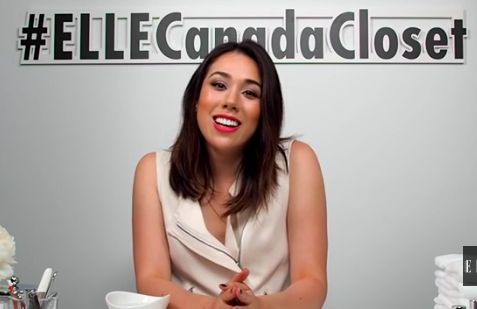 You don't need to scroll far on #ManiMonday posts to know that nails are in the midst of a serious fashion moment right now.
One of the major brands in the space, Coty's Sally Hansen, has partnered with Quebecor Media's Elle Canada and Elle Québec to get consumers thinking of it as more of a fashion brand than a product. The brand worked with OMD Canada on the promotion.
"Nail polish is very much a fashion accessory," said Jerome Dujoux, senior marketing director, Sally Hansen.
The brand's Sally Hansen Complete Salon Manicure collection will appear in Elle Canada's Fall Fashion Trend Report in print, online, on social media and via in-store promos.
Online, the co-branded project will be the first for Elle Canada's new beauty vlogger, Marisa Roy, who was found through an online contest. She will produce a three-part custom video series sharing her favourite Sally Hansen shades with viewers, as well as showcasing nail trends with step-by-step explanations of how to get them. Her content will be shot inside the Elle Canada Closet, which has previously hosted branded content work with Dior and Hudson's Bay.
Jennifer Weston, a strategist at OMD Canada, says the brand has previously done more traditional ad buys, with this being the first that also incorporates an online component to its fall fashion magazine print campaign.
"This campaign speaks to how people are consuming fashion information," she says. "Sally Hansen has a presence in the book, and then also online, distributing the information in a different way."
In print the brand will have a half-page removeable vertical bookmark on the inside front cover, as well as third-page vertical units with each fall trend and colour palette in the Fall Fashion Trend Report. All of the content will drive readers online with the hashtag #ELLExSallyHansen.
In-store, the campaign with Sally Hansen will have a presence in 2,156 retail outlets across Canada including POS, floorstands and shelf-talkers. The displays will feature Elle Canada and Elle Québec "Editor's Picks."