Chef in Your Ear cleans up on sponsorship
Viva Vantage paper towels is one of two sponsors to be integrated into Food Network Canada's newest cooking competition series.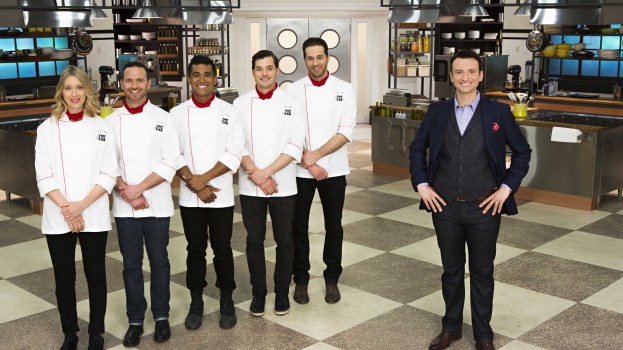 Novice cooks on Food Network Canada's new competition cooking show, Chef in Your Ear, will now be able to unfurl healthy amounts of Viva Vantage paper towels to mop up accidental spills thanks to the on-boarding of the Kimberly-Clark brand as a series sponsor.

Shaw Media has also locked in Prince Edward Island's Food Island Partnership, a three-year branding initiative aimed at promoting the food industry of the province.

Both sponsors will be fully embedded within the show, according to Barb McKergow, head of marketing ventures at Shaw Media, who describes the show as a "stellar platform for seamless strategic integrations."
The culinary competition series will include sponsored in-show challenges, product placement, on-air bumpers and branded vignettes.
Chef in Your Ear is a 26-episode factual series in which a professional chef sits in an isolation booth and tries to help a clueless home cook execute a recipe from scratch by offering tips, suggestions and instructions through an earpiece. Once a panel of judges decides which dish wins, the winning pro chef gets to choose a punishment for the losing chef.
The show, which premiers on Aug. 31 at 10 p.m., will be hosted by comedian Greg Komorowski.
As the official paper tower sponsor of the show, Viva Vantage will provide a stocked pantry for all the contestant's cooking and cleaning needs. It is also sponsoring a "Dirty Jobs" segment, in which each show's losing chef is featured. In-show sponsorship for the brand includes billboards for all episodes, 15-second bumpers and premium placement vignettes on cleaning tips.
The new Prince Edward Island Food Island partnership is focused on two episodes featuring local PEI ingredients such as lobster, beef and mussels. Not only will chefs be curating dishes around these foods, the show will highlight the relationship of these foods to the island. In-show sponsorship includes branded pop-up instructional tips, an official partner bumper and custom brand spots.