Rookie Blue season finale dips against spring high
The pre-long-weekend sixth-season finale didn't reach the lofty heights of its spring debut, but stayed above a million on overnights.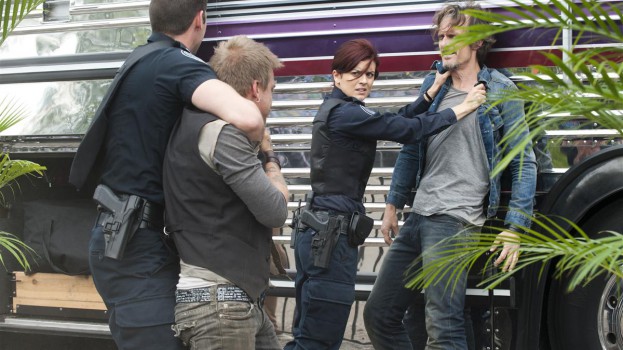 Wednesday night's season six finale of cop drama Rookie Blue drew an average audience of 1.128 million viewers (2+), according to overnight ratings provided by Shaw Media.
The series, which airs on Global, has enjoyed strong ratings this season against its competition, reaching number two on the Numeris TV top 30 a month ago and was averaging 1.5 million viewers an episode over its first three weeks.
Midway through the sixth season Shaw moved the show from its Thursday night slot to Wednesday nights at 9 p.m. to accommodate the return of Under the Dome.
No word yet on whether the not-so-rookie series will be back for a seventh season.
From Playback Daily