Slingshot me into Angry Birds 2
The mobile game's sequel presents marketers with customized in-game branding options to reach its highly engaged audience.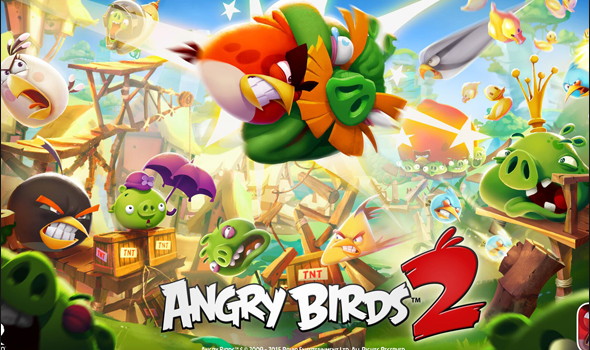 Trying to reach that digital-native tween and teen audience that flits between screens?
The newly released Angry Birds 2 game might just be that space. Since its global release on July 30, the game has been downloaded over 20 million times and is the number one downloaded app in over 100 countries, including Canada.  
The app developers, Finland-based Rovio Enterainment, measure their success in terms of slingshot attacks, of which there have been more than 1.4 billion, and over 300 million levels that have been played by users.
In Canada, there are more than 300,000 active, daily users, and an estimated 500,000 sessions per day. Users spend about 400 seconds per session.
The core audience is teens, tweens and families, and users log onto the game multiple times a day, says Andy Querin, partner and SVP, sales at Montreal-based Oboxmedia, which is the exclusive Canadian partner for mobile inventory and brand integration solutions for Rovio Entertainment.
The company has about 100,000 sellable daily video impressions. "It's hard to get quality video to reach the coveted kids demo," says Querin. "And on Angry Birds 2 the inventory is unskippable, unlike on YouTube. Here you definitely have a change of engaging with that demo."
In keeping with activations that appear in the U.S. version, where brands like Cheerios rain down inside the game, Oboxmedia offers branded integration opportunities that are customizable. An angry bird driving a car can be turned into a customized car brand at an affordable budget, according to Querin.
"In addition to premium mobile video on the number one downloaded app in Canada, the real opp is for a brand to be integrated into the game. So, brands will be able to have their character or certain identifiable brand attributes integrated right into the game play." Characters inside the game could become interactive brand identities through a rich media unit offering.
Oboxmedia is currently working with brands in the CPG and entertainment categories to develop game integration.
The first Angry Birds game launched six years ago. Since then Rovio has developed about 20 variations of the game including Angry Birds Rio and Angry Birds Star Wars.