Cord-cutting accelerates in first half of 2015: report
Ottawa-based research consultancy Boon Dog reports that TV subscribers continue to deactivate, with numbers growing substantially this year.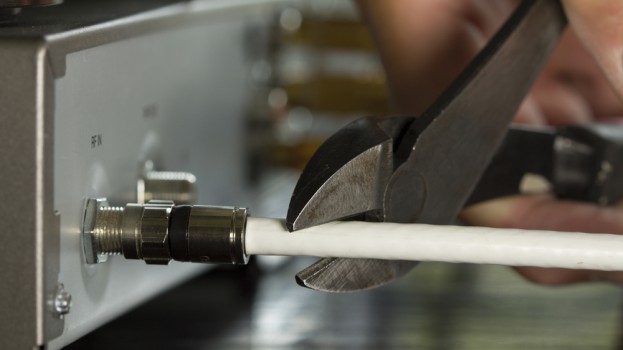 Television service providers continued to feel the hit of subscriber losses over the first half of 2015, according to the latest report from Ottawa-based research consultancy Boon Dog Professional Services.
Publicly traded providers collectively lost 113,700 subscribers during the first and second quarters of this year, six times more than the loss they suffered over the same period last year, during which 19,200 TV viewers chose to unsubscribe. By comparison, TV service providers lost 65,000 subscribers overall in 2014.
Of the eight companies analysed over the first half of 2015, only BCE saw growth in its TV subscriber base, registering 44,180 new subscriptions. Rogers and Shaw both sustained losses, with the former losing 73,000 subscribers for quarters ending March 31 and June 30 and 60,491 dropping off Shaw's service for the same period.
Cable and satellite TV service providers' loss is IPTV's gain, as customers increasingly opt for the internet-based service, according to Boon Dog partner Mario Mota. "Since IPTV subscriber growth is slowing and the satellite TV companies continue to experience significant subscriber declines, we are seeing overall TV subscriber losses accelerate."
It isn't all doom and gloom for TV service providers, however. The subscriber loss still makes up only 1% of the overall Canadian TV market with 11.6 million households still subscribing to traditional TV services.
The sudden increase in subscriber loss is attributed in part to CRTC's decision to allow subscribers to cut the cord without a requisite 30 days' notice for cancellation. As a result the report counts an extra month of customers deactivating their services during the first quarter.
A detailed analysis around the numbers will be published in Boon Dog's forthcoming Canadian Digital TV Market Monitor series.