Corus Entertainment realigns executive ranks
The company's new executive leadership team is focusing on strengthening its financial portfolio and building deeper engagement with its audiences.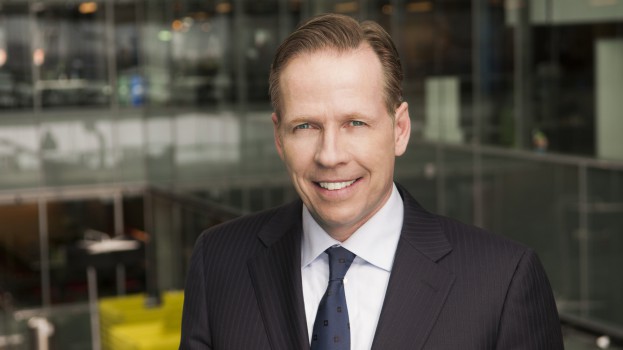 With its new CEO and president, Doug Murphy, in place, Corus Entertainment has moved forward with a series of shuffles and promotions to reshape its executive ranks.
The leadership team includes 10 executives in addition to Murphy and Judy Adam, VP, finance. 
The new team is positioned to help Corus Entertainment grow to meet consumer demands in a "highly-dynamic and competitive marketplace," according to Murphy.
Colin Bohm has been promoted to EVP, head of Corus Kids, a portfolio that includes YTV, Nickelodeon, Cartoon Network and Disney Channels. Bohm, who was previously VP, head of Corus kids, will continue to lead kids development, production and distribution at Nelvana.
Mario Cecchini, who was appointed president, Corus Radio in March this year, is the new EVP, president, Corus Radio and Corus Média. In this new role he will continue to head the company's radio division, which includes 39 stations and their French-language assets with a goal to expand into markets close to Quebec.
Scott Dyer is returning to Nelvana to oversee the business he left in 2006 to focus on the Corus Quay building construction. As EVP, CTO and president Nelvana, he will head the company's tech strategy and all direct infrastructure investments. As before, Kids Can Press and Toon Boom will fall under his purview. 
Maria Hale has been upped to EVP, television – head of content distribution and pay television, a promotion from her previous VP title. In addition to leading monetization strategy for all linear and non-linear Corus properties, Hale will also be overseeing implementation of Corus' TV Everywhere strategies. Strategic planning, including for Nelvana, also falls under her purview as she continues to oversee the company's pay TV business.
The new EVP, head of Corus women and family is John MacDonald, promoted from his previous position as head of programming and production. His portfolio includes W Network, OWN: Oprah Winfrey Network (Canada), CosmoTV and the Sundance Channel for Canada. He will head digital strategies for all the linear networks, including Kin Community. He will also be heading development for all original content for the division.
Gerry Mackrell, has been upped to EVP, head of airtime sales (from his previous VP title), in charge of all sponsorship revenue strategies for Corus television and radio properties.
Kathleen McNair is moving into a more advisory role discussing key strategic goals and organizational effectiveness with the CEO. As EVP, special adviser to the CEO and CIO, she will manage the integration of new business acquisitions in line with company strategy. Her previous role as head of human resources is currently vacant while corporate communications has been taken over by Susan Schaefer.
Susan Schaefer has been promoted to EVP, head of marketing and corporate communications. She will be adding corporate communications and public relations to her former role as VP, head of networks and marketing. She will now head up marketing and communications for all television and radio assets with a focus on building engagement with the company's audiences.
Gary Maavara will continue in his role as EVP and general counsel heading the company's legal and regulatory affairs as well as managing relations with government. He will also continue to oversee the implementation of all Let's Talk TV decisions.
Tom Peddie will continue in his former role as EVP and CFO, overseeing the companies financial, accounting and investor relations work. In addition to being the lead on Corus's financing strategies, he will also be in charge of the company's facilities, real estate and corporate development portfolios.