Smokebomb, Cotton Incorporated say I Do with new show
Jay Bennett of Smokebomb Entertainment says brands are enthusiastic about partnering on a series with a wedding theme.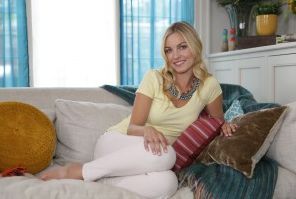 Cotton producers and importers are hoping you say "I Do" to a new web series.
Aptly titled I Do, the new series launching today was created by Toronto-based digital production company Smokebomb Entertainment, brand agency shift2 (both divisions of Shaftesbury), in partnership with U.S.-based media buying, social video and influencer marketing company Channel Factory. Cotton Incorporated, an organization of U.S. cotton producers and importers that conducts research and promotion to encourage cotton profitabilty, has signed on as an initial sponsor of the program.
The show follows a 29-year-old wedding planner played by Winny Clarke (Almost Adults), who discovers her marriage is void due to a clerical error. This sets off a chain of events in which she plans her "do-over" non-traditional wedding, and launches a wedding advice vlog on YouTube to track her journey.
This isn't the first branded series the production company has launched online. It's gotten a lot of praise for its inaugural Carmilla, a retelling of the classic vampire novella, which was sponsored by Kotex; as well as its more recent MsLabelled, a vlog series featuring a young fashionista, which was sponsored by Schick.
 I Do, however, is an experiment for Smokebomb/shift2, said Jay Bennett, VP of digital/creative director at Smokebomb in an interview. The companies are trying to build an info-tainment series, with more obvious product placement/information for viewers.
While Cotton Incorporated has come on board as an initial sponsor (because cotton is in everything from the dress to the invitations, according to a release on the new series), Bennett, added they're continuing to hunt for more brand partners.
"All I have to say is, 'We're thinking about doing weddings next,' and everyone says, 'I'm in,'" he said of the interest other brands have expressed.
To create the new series, the production company searched for unfilled niches in the market and stumbled upon a dearth of information for alternative weddings – that is, ceremonies that eschew the traditional white dress, veil, or even wedding march."
"If you wanted a purple wedding dress, instead of a white one, where do you turn?" Bennett said. As such, he said the show is open to potentially non-traditional wedding brands (such as financial services, or, yes, cotton brands) who might be interested in getting in front of the target audience of young, millennial women just starting to think about their own weddings.
A new episode will be posted each Wednesday over the next five weeks, though the first season is scheduled to be a full 26 episodes. Each episode will be housed on the recently launched Union & Ace YouTube channel, created by shift2 and Smokebomb, which is a dedicated channel for "life-changing moments for millennials," according to a release.