La Presse axes 158 positions
With its focus shifting to a 100% digital product during the week, the company is returning to its pre-La Presse+ size.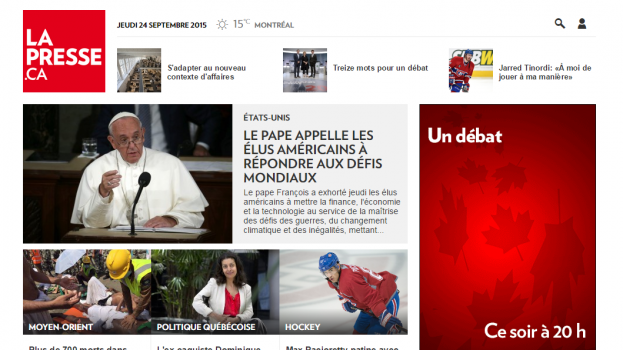 Just as La Presse has announced the end of its weekday print publication, the Quebec-based newspaper has announced that it will be reducing its staff. The layoffs will affect 102 permanent positions and 56 temporary ones and are scheduled for January 2016 when the weekday print publication officially ceases.
The departures will affect employees across divisions and include unionized, non-unionized and management jobs. Some 43 newsroom positions are affected by the reduction. Arrangements around departure packages are based on collective agreements based on seniority.
The decision returns the publication to its pre-LaPress+ size of about 633 permanent employees. In 2011 the company hired a large number of new staff to help run the print and digital edition of its publication. The reduced newsroom will have 283 permanent and temporary employees; it had 239 in 2011.
It has now shifted its model to focus more on digital, while maintaining a Saturday print issue. That change in focus and a reduction in its production needs explains why the company has to reduce its labour force, according to Guy Crevier, president and publisher of La Presse.