OMNI preps Blood and Water for prime time bow
The Breakthrough Entertainment crime drama will be produced in Mandarin, Cantonese and English, with John L'Ecuyer attached to direct.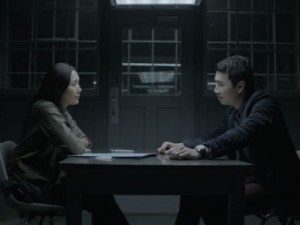 OMNI Television has filled its 10 p.m. Sunday-night slot with its original Chinese crime drama series, Blood and Water.
The channel will bow Blood and Water on Nov. 8 with two back-to-back half-hour episodes. The Breakthrough Entertainment-produced crime drama will be shown in Mandarin, Cantonese and English. The eight-part, 30-minute drama revolves around a tight-knit family based in Vancouver.
All episodes will be available on www.OMNITV.ca the day after they air on television, and development is underway for a second season of the series.
Attached to direct the series is John L'Ecuyer, whose previous credits include Curtis's Charm, A Date with Miss Fortune and Murdoch Mysteries. Starring in Blood and Water is Peter Outerbridge (Orphan Black), Elfina Luk, Fiona Fu, Simu Liu, Oscar Hsu, Loretta Yu, Osric Chau, and Russell Yuen. Actors making special appearances are Stuart Hughes, Joel Keller, Morgan Kelly, Maria Ricossa, Victor Chiu, and Richard Chevolleau.
The show's executive producers are Nat Abraham, Diane Boehme, Ira Levy, Michael McGuigan and Peter Williamson. Writers are Al Kratina and Dan Trotta .