Marilyn Denis Show marks milestone
The CTV daytime show will air its 1,000th episode next week.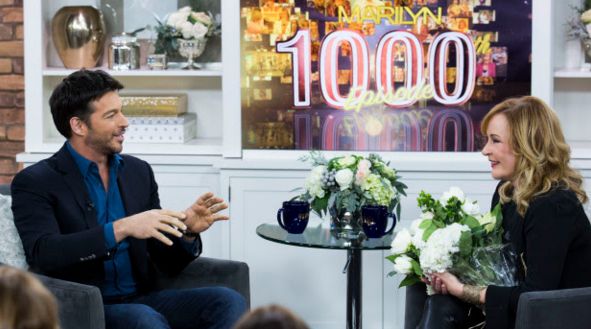 The Marilyn Denis Show is hitting a milestone next week, airing its 1,000th episode on Nov. 17.
The lifestyle show aired its first episode on CTV on Jan. 10, 2011. A daytime TV staple, host Marilyn Denis previously worked on Cityline on City from 1989 until 2008, until the channel was purchased by Rogers Media.

In its 10 a.m. timeslot The Marilyn Denis show competes with Let's Make a Deal on City, Sugar on Global Television and Bookaboo on CBC in the Toronto market.
This season the show has brought in an average audience of 241,000 viewers an episode. The Marilyn Denis Show's recent Halloween special, which aired Oct. 30, generated a season-high audience of 324,000 average viewers. 
Next week's 1,000th episode will feature an interview with singer and actor Harry Connick Jr., along with Denis reflecting on some of the most memorable moments of the past five-and-a-half seasons on CTV.
The show has a history of deep product integrations, most recently working with brands including Danier for "Discover how Danier Does Winter" the Yellow Pages Group for "Shop the Neighbourhood" and Ikea for "#GrabLifeByTheCatalogue.
Since 2011 The Marilyn Denis show has played host to 205 one-on-one celebrity interviews, 312 fashion makeovers (including 12 in one episode alone), 74 home renovations and 179 online contests. A reported (by who?)  86,256 have joined Marilyn's BFF Network, which includes subscription to a weekly newsletter about the show, as well as access to exclusive contests and special offers from brand partners.