Mississauga gets new digital boards
Cieslok Media has added several new digital boards on major routes in the GTA.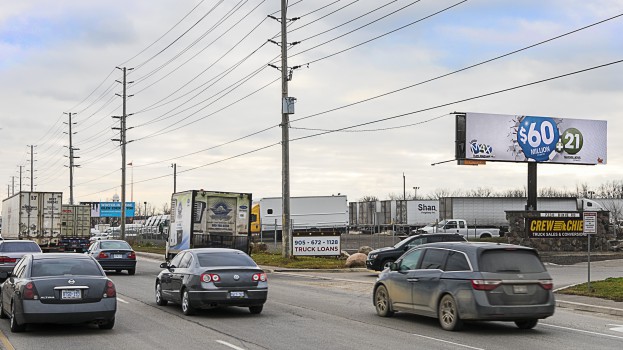 Cieslok Media has added to its out of home inventory, lighting up highways in Mississauga with four new digital boards.
The boards are a strategic investment for the company, which aims to expand in the region's fastest-growing areas. With a population of 752,000 people, almost 40% between 20 and 44 years-old, the area has an average household income of just under $100,000.
The large-format boards are located on Dixie Road in proximity to access and exit points for Highway 401, 407 Express Toll and Derry Road.
The four faces are part of two double-sided programmable boards that are 10-by-35-feet and 14-by-48 feet in size. Each board has social media integration capability, can respond to real-time triggers and day parting.
Up to six 10 second ad units can be displayed on the boards every 60-second loop.