Rogers premieres first 4K series
Wild Things with Dominic Monaghan is the first 4K series from the media company.
While it's not yet clear whether this holiday season brought the 4K TV purchases that Guy Laurence, president and CEO at Rogers Communications, forecasted last fall, the company's media arm has announced its first program for the format.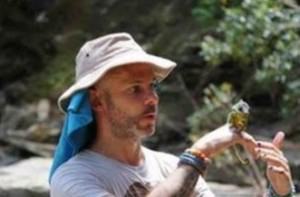 Season three of OLN original series Wild Things with Dominic Monaghan will bow in its new 4K format on Wednesday night at 9 p.m. on Rogers channel 999. It will also air in its HD format on Tuesdays at 9 p.m. on OLN.
Laurence, president and CEO of Rogers Communications, took to the field of the Rogers Centre last fall to announce Rogers Media's plans to introduce 4K programming and an accompanying set-top box, called the NextBox 4K.
Throughout the year Rogers will be adding additional 4K content, including over 20 NHL games on Sportsnet next year, starting with the Jan. 23 game between the Toronto Maple Leafs and Montreal Canadiens. All 2016 home games from the Toronto Blue Jays this year will also be broadcasted in 4K.
At the launch announcement Scott Moore, president, Sportsnet and NHL Properties at Rogers, said the costs around adding 4K capabilities to its production trucks were not as costly as the switch from standard definition to HD.
Rogers Media isn't the first Canadian media co to bet on 4K, in 2014. Blue Ant Media announced a commitment to producing 200 hours of nature and wildlife content in the format across its channels, including Love Nature.