Bell Media aims to redefine CraveTV
How the media co is aiming to get Canadians to stop thinking of the streamer as a specialty TV channel through its nationwide launch campaign.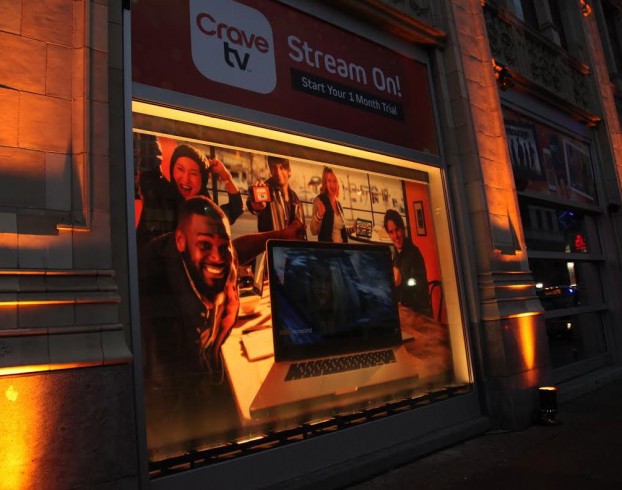 When Bell Media introduced its streaming service CraveTV to a select group of consumers in late 2014 it unknowingly created a problem. The issue? Some Canadians think CraveTV is a specialty TV channel and not a streaming service, according to internal research at Bell Media.
That's the hurdle that Jon Arklay, SVP, The Bell Media Agency, brand, creative and marketing, says Bell Media aimed to overcome with the campaign announcing CraveTV's availability to all Canadians.
The campaign's tagline "Stream On!" calls attention to the product's nature as a streaming service, with a focus on the product's national availability and its content. Media and creative for the campaign was done in-house.
"The genesis of the tagline was how to tackle the issue of CraveTV's perception and show people that we are in the streaming business," says Arklay.
TV spots promoting the nationwide launch went live over the weekend during the NFL Playoffs, and feature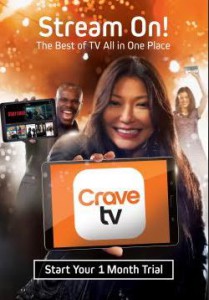 Aerosmith's "Dream On." Radio, OOH and digital spots are also promoting the launch across Bell Media's suite of assets. OOH activations include a wrap of Bell Media's 299 Queen West headquarters in Toronto. Digital spots will be segmented based on audience, with creative highlighting award-winning content on IMDB through award season and younger-skewing shows like South Park on Twitch.tv.
This campaign follows a digital and social "RSVP" push through December and early January that asked consumers to subscribe and be the first to know when CraveTV would be available to all Canadians. Arklay said that about 1,000 people a day were signing up for that notification, but declined to share final numbers.
CraveTV's "Stream On!" Canada-wide launch campaign is a departure from the streamer's first promotion, which included an OOH activation that saw a group of six people vying for the Guinness World Record for marathon TV viewing in a pop-up living room built in the parking lot of Bell Media's Queen St. West headquarters.
Known as "Project Latte" during development, CraveTV launched to Bell subscribers along with select partners in Dec. 2014 for $4.99 a month. Prices for existing subscribers will go up to $6 a month, while new subscribers will pay $7.99 after a one-month free trial.
Rival Canadian streamer Shomi, from Rogers Media and Shaw Communications, went live to all Canadians last fall, following a similar internal customer rollout strategy. That service is priced at $8.99 a month and is currently offering a two-month free trial to all new users, upping that from the one-month free it offered ahead of CraveTV going live. Netflix Canada is available for $7.99 and $9.99 a month for new users, depending on how many people are sharing the same account.
Both CraveTV and Shomi originally launched to internal customers but are being made available across Canada following regulatory changes from the CRTC that encouraged broader distribution.