Vikings to capitalize on Jays fever
The History drama is expanding its target demo by adding a special guest star to its fourth season.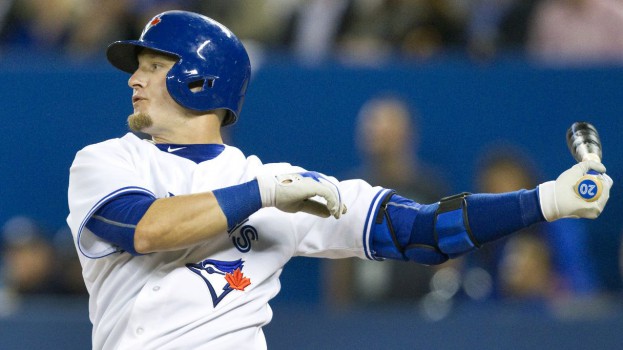 In one of the most unexpected announcements in the year to date – and it's been an exciting year – Shaw Media's History channel announced its flagship drama Vikings will feature one of the Blue Jays biggest stars.
The media co announced Thursday that power hitter Josh Donaldson will be featured in a speaking role in an episode of the historical drama. Donaldson was on Twitter displaying his haircut for the role, inspired by the lead character Ragnar, played by Travis Fimmel.
.@BringerOfRain20 is about to #Raid #Vikings pic.twitter.com/owpcDnKEh5

— HISTORY Canada (@HistoryTVCanada) January 21, 2016
Donaldson, a Florida native, turned into a de facto Canadian star last fall during the Blue Jays thrilling playoff run, a performance that earned him the title of 2015 American League MVP.
The move will surely draw non-Vikings watchers into the fold, just to see Donaldson fully deked out in Vikings gear – men and women alike. And while Vikings performs very well for specialty, a little Blue Jays bleed-over in ratings certainly can't hurt.
The Jays laid some waste to the TV schedule in fall 2015, earning record ratings for Sportsnet and averaging 3.55 million viewers in the ALDS playoff round, and 3.8 million viewers for the ALCS round. And while the Jays have seen several changes in its lineup following the post-season, Donaldson remains on the roster and one of the team's biggest stars.
Vikings averaged 850,300 viewers in its third season, according to data provided by Shaw Media.
From Playback Daily