What's up on Anne's Island?
Targeting families booking summer travel plans, Corus has created a campaign with Tourism Prince Edward Island around the reboot of Lucy Maud Montgomery's Anne of Green Gables.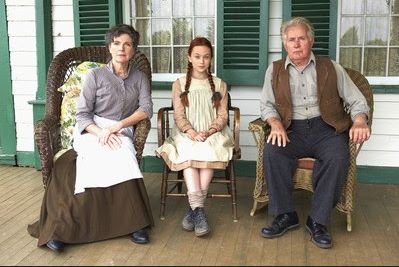 Tourism Prince Edward Island is celebrating one of its most-loved stories this winter, partnering with Corus Entertainment for the upcoming Anne of Green Gables reboot, Lucy Maud Montgomery's Anne of Green Gables on YTV.
The partnership came together when Tourism Prince Edward Island's media agency, M2 (now Initiative) approached the marketing team at Corus after hearing that its client had supplied footage of the island for the TV movie.
Lynn Chambers, VP of client marketing at Corus Entertainment, says the timing of the tourism board sponsoring the movie is ideal, because aligns with Canadian families planning their summers.
"With the Canadian dollar being so unfavourable, families will be thinking of traveling within the country," she says.
The campaign includes nine one-minute segments about the island that will run during the movie's commercial breaks, with one interviewing a local kid from Prince Edward Island and another featuring fun facts from the province.
Lucy Maud Montgomery's Anne of Green Gables premieres on Monday Feb. 15 at 6 p.m., which is Family Day in Ontario and Islander Day in Prince Edward Island. In addition to be what Chambers says will be a family co-viewing event on the channel, the media co will be hosting a screening at the TIFF Lightbox in Toronto that evening for clients and winners of a contest on YTV's website.
Tourism Prince Edward Island is sponsoring the photo wall and also the celebrity meet-and-greet at the event. Stars of the movie include Martin Sheen as Matthew Cuthbert.
In the days after the movie airs, YTV will be showing a 30-second brand sell spot that Corus Entertainment created with the tourism company.