Jergens tweaks its Quebec voice
Using local talent for a series of TV and digital spots created a bonus social media opportunity for the brand in the local market.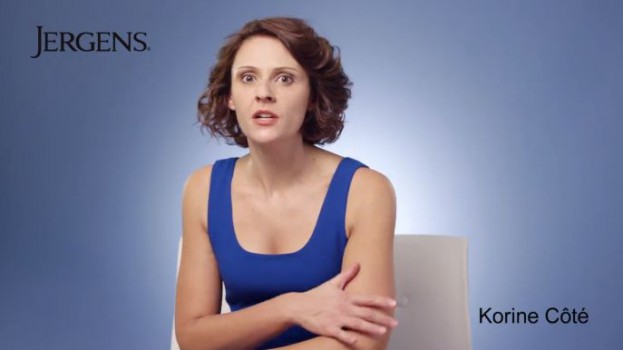 Humour is something that doesn't always translate well from English to French, so rather than taking a chance on a laugh, Jergens' agency Gaggi Media enlisted Bell Media to create a local voice for the brand.
The new campaign, titled "Votre beauté c'est bien plus qu'un joli visage" ("You're more than just a pretty face"), was inspired by a series of English brand spots featuring actress Leslie Mann that are running in the U.S. and English Canada. The TV and digital spots are light-hearted in nature, taking a self-deprecating approach to getting women to take care of their bodies.
Bell Media hired Québec comedian Korine Côté for the series of three TV and digital spots, which feature a script written by the actress.
The campaign launched on Jan. 25 and will run waves until the fall, focusing on moisturizing products in the winter and fall and bronzing SKUs leading into the summer.
Sarah Bergamo, account director, Gaggi Media, says adding a local voice to the French campaign also gives the brand the opportunity to have Côté promote the spots on her social media pages and create larger awareness around the campaign. The Leslie Mann spots are running in English Canada, though Mann isn't doing the same kind of outreach online as Côté is for the French spots.
The Jergens campaign is airing on Canal Vie, VRAK, Canal D, and Séries+ channels, and their associated digital properties through September.